The best cheap wireless earbuds are a rare breed. While it's increasingly easy to find true wireless buds for under $100, and sometimes considerably less, it shouldn't be too hard to understand that compromises may have been made at the price and that some may have an influence on sound quality.
That's why we take care to fully test every pair of headphones, cheap or premium, that comes our way. Just like the best wireless earbuds overall, you can count on the buds in this list to deliver on sound quality despite of their affordable pricing. In some cases you may even get useful features like active noise cancellation (ANC), as our best picks below will show, but you don't always need extra features to become one of the best cheap wireless earbuds around. 
If you're undecided about what style of headphone is right for you, then take a look at our guide to the best cheap headphones overall, which includes over-ear models. Or if you've decided that you definitely want noise cancelling then you may want to take a look at the best noise-cancelling headphones on the market.
What are the best cheap wireless earbuds? (updated March 4)
The Jabra Elite 65t remain our best cheap wireless earbuds overall. Currently discounted to $68 at Walmart and, although not as low as previous discounts, this is still one of our favorite models for performance and features at the price. Know that your money will be put towards excellent call quality, superb audio performance, industry-standard battery life, with an elegant and more discrete design than the AirPods.
In second place is the JLab Go Air Pop. This water-resistant set of wireless earbuds is one of the cheapest we've ever seen, and that hasn't stopped it from nailing the lightweight design or pumping bass-rich sound out of its speakers. We're also fans of the JLab JBuds Air, buds boast the kind of features you'd typically expect to see in much more expensive buds. We're impressed by the bass-forward sound and portable-friendly charging case with charging cable built into it.
Coming in a close third is the EarFun Air. Fine-tuned sound with decent call quality and solid connectivity are a given. EarFun didn't compromise on construction either, reinforcing these buds with solid plastic casing that comes IPX7-rated for waterproof protection. The recent price drop should have them on your radar if sound takes priority over all other categories.
The best cheap wireless earbuds you can buy today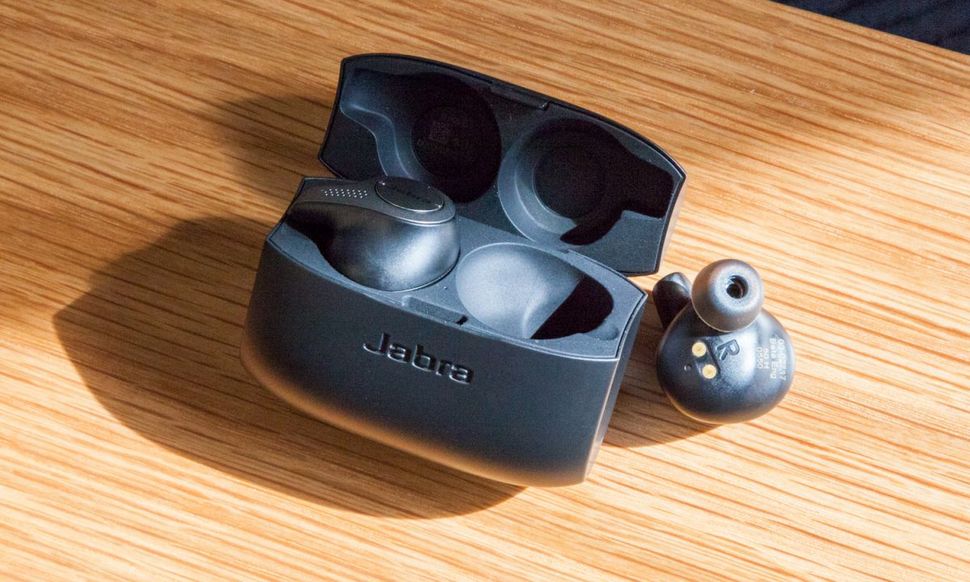 Right now, Walmart has the Jabra Elite 65t at around $68, which although not as heavily discounted as some we've seen, is still great value for such a critically acclaimed product. But even without a discount, the Elite 65t remains one of the best wireless earbuds ever created, and rightfully claims the title of best cheap wireless earbuds. 
Superior call quality, dynamic sound that can be customized via the companion app, and a discrete, sleek design are hallmarks that speak for themselves. Battery life won't wow you, but the fact that it offers as much as the regular AirPods should be sufficient for most users. Having a compact charging case that holds two extra charges is also a boon for travel. The three color options — titanium black, copper black, and gold beige — are all enticing as well. 
Read our full Jabra Elite 65t review.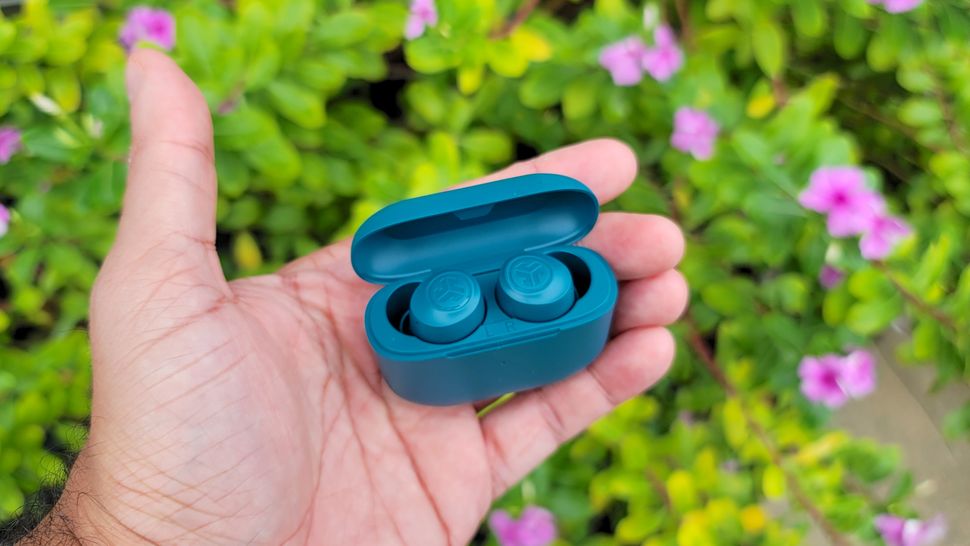 The Go Air Pop are a pretty similar set of cheap wireless earbuds to the JBuds Air, with water resistance, a choice of EQ settings and even a case with a built-in charging cable. Except the Go Air Pop are even cheaper, launching with a nigh-unbelievable MSRP of $20. When we tested the cheapest headphones on Amazon, even the no-name brands didn't produce true wireless models that were this affordable.
Even so, this is much better than bargain bin fare. While you can tweak the EQ, the default sound has plenty of bass, and the lightweight design actually avoids some of the comfort issues we had with the JBuds Air. Battery life is good too: expect about 7 hours of normal use per charge.
Read our full JLab Go Air Pop review.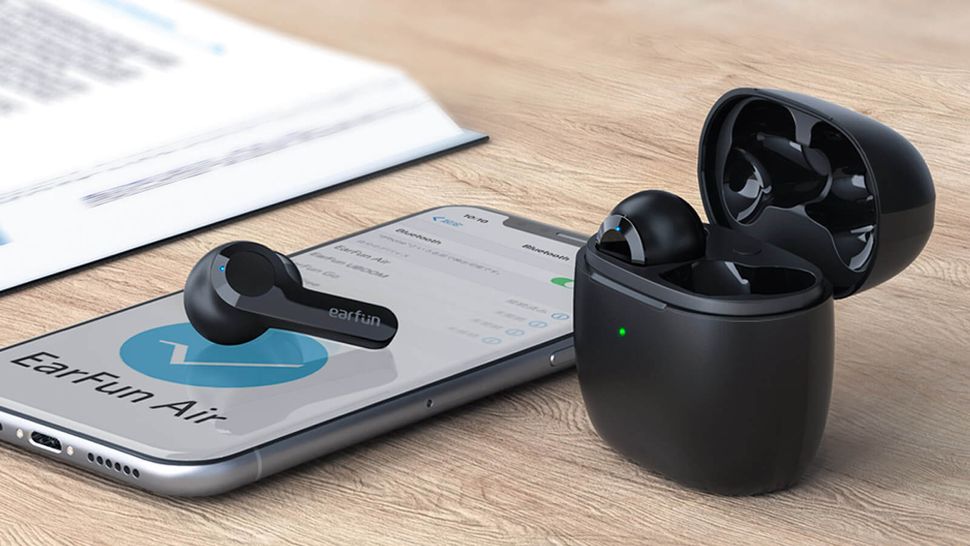 Another pair of wireless earbuds that have received a notable price drop, the EarFun Air might look like some of the better fake AirPods out there, but they offer much more performance. Music sounds top-notch with the sound signature having powerful bass that lays a strong foundation for clear vocals and instruments to shine. Bluetooth 5.0 ensures that your connection with devices remains stable within a 50-foot radius. IPX7 certification and Sweatshield technology also protect the buds from sweat and can handle submersion in three feet of water for up to 30 minutes. Wireless charging comes part of the package as well.
The controls can act up at times and the fit can be a bit fussy with some ear shapes, but don't let these shortcomings put you off as the EarFun Air earbuds really are worth a closer look. 
Read our full EarFun Air review.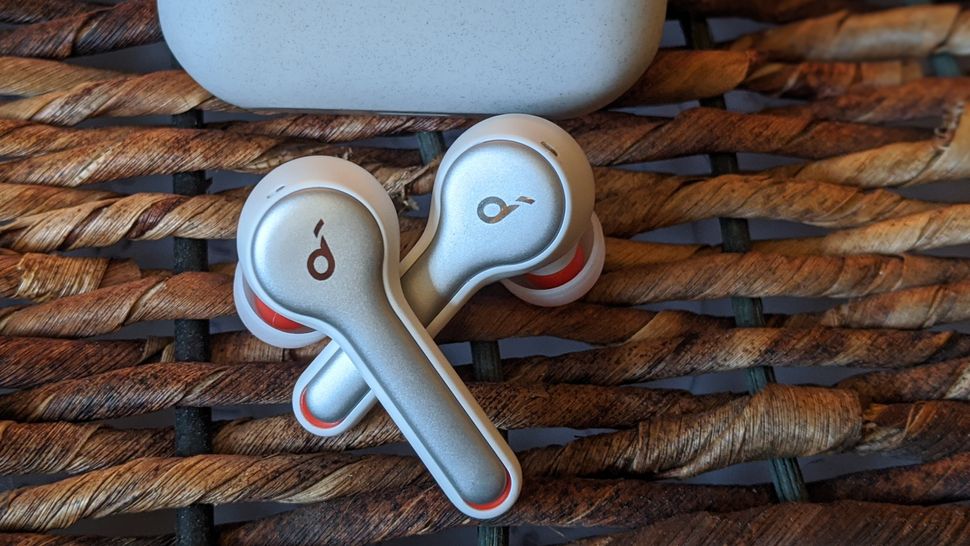 The Anker Liberty Air 2 earbuds share a similar eye-catching design to the AirPods, and are an enticing and affordable alternative. Anker's four-mic system does a solid job with noise reduction and voice recognition and makes them a great buy for use on calls. Bass has more boom than the AirPods, which is something hip-hop and rock fans will appreciate, while the companion app also lets you tweak the sound profile to suit your preference. It's pretty cool to see Anker include wireless charging as well.
Design-wise, the Liberty Air 2 definitely feels more premium than Apple's buds, and the bundled tips provide a satisfyingly secure fit; the more expensive AirPods Pro comes with tips (regular AirPods don't). Our only complaints here are that the charging case feels flimsy and the touch controls could be better.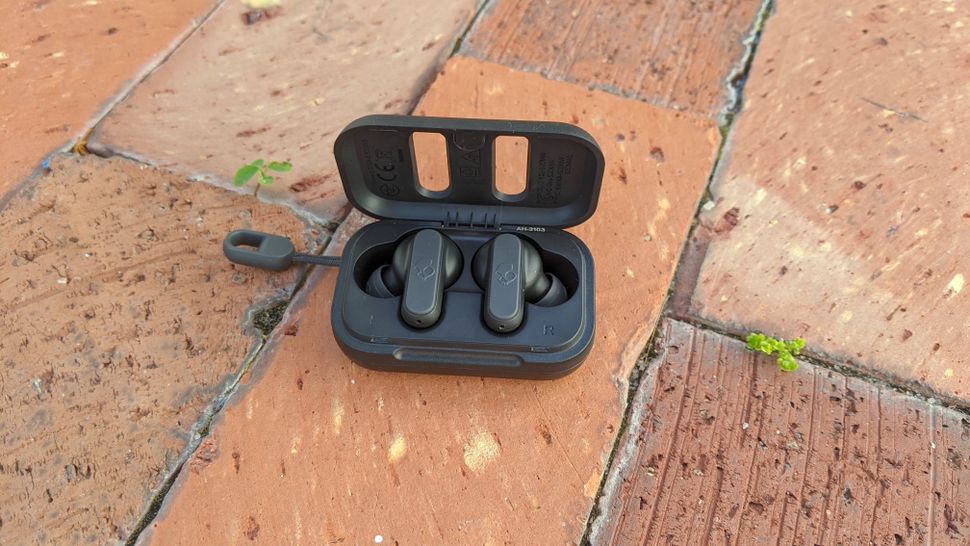 Cheap even by the standards of this list, the Skullcandy Dime wields far better sound quality than even the most optimistic bargain-hunter might expect. Combine that with IPX4-rated water resistance, the same as what you get on the premium AirPods Pro, and the Dime is an instant low-cost champion.
Granted, there are still some imperfections, like the fiddly touch controls and the short battery life: expect only about 3 hours of playtime per charge. But if you want the biggest sonic bang from the smallest pile of bucks, look no further.
Read our full Skullcandy Dime review.
If you want something similar to the Beats Powerbeats Pro in terms of fit and sound, then the BackBeat Fit 3100 is the model to go for. Considered by many to be the best cheap wireless earbuds for runners, they have good waterproof and sweat-resistant protection, booming bass levels, and extended functionality via BackBeat app. You can personalize the controls for convenience, simplifying tasks like enabling different programs (e.g. Spotify, Google Assistant) or starting a timer with a simple tap.
Battery life is nothing special at 5 hours. However, the accompanying charging case increases it to 15 hours total and has enough interior space to stash several small everyday items such as cash, credit cards, and gym membership key fobs.
Read our full Plantronics BackBeat Fit 3100 review.
The Skullcandy Grind Fuel is the brand's introduction to truly smart wireless earbuds. It broadens intelligibility through the Skull-IQ platform, a technology that lets users go completely hands-free via voice commands triggered by the "Hey Skullcandy" wake words. While we give credit to any brand bold enough to compete with the market's more intuitive AI bots like Alexa, Google Assistant and Siri, Skullcandy is well-deserving of their props. Voice commands are recognized and executed accurately, while other unique features tied to Skull-IQ, such as built-in Tile support and voice-activated Spotify Tap, are cool bonuses. Sound quality and battery life are also serviceable for the price.
Connectivity and Google Assistant support require some polishing, but the Grind Fuel is a promising start for where Skullcandy is headed next.
Read our full Skullcandy Grind Fuel review.
The Soundcore Life P3 is one of the more costly pairs of earbuds on this list, but offers full active noise cancellation. Crucially, the ANC actually works reasonably well; there's no sense that it was thrown in with a bunch of cut corners.
In fact, the Soundcore Life P3 is a commendably feature-rich set of buds in general, offering a customizable EQ, Gaming Mode, and even a "Superior Sleep" mode to listen to as you drift off. Battery life is pretty good too, especially if you switch off ANC to maximize efficiency.
Read our full Anker Soundcore Life P3 review.
Great all-around performance, along with a recent (and generous) markdown, place the BackBeat Pro 5100 among the totally wireless elite. Four noise-cancelling mics help minimize background noise and wind interference to achieve crisp-sounding calls. Despite bass distorting the sound at high volume on certain tracks, Plantronics' 5.8mm drivers handle audio well, producing clear mids and highs.
Being able to use either earbud individually is a cool feature that frees up the opposite ear to hear your surroundings. On-ear detection to mute/transfer calls and Tile integration also make these an ideal pair for business travelers. Their durability and snug fit would be great for working out, and the companion app includes a lot of useful features. Somewhat finicky pairing and controls are the only downsides that keep the BackBeat Pro 5100 from rising up our list of best cheap wireless earbuds.
How to choose the best cheap wireless earbuds for you
Obviously, price is a big consideration when looking for the best cheap wireless earbuds. Many cheap models have listed prices of less than $100, but with sales and discounts at online retailers, you can easily bag a bargain for even less.
Any money you save on your earbuds purchase won't do you much good if you're constantly needing to recharge your audio gear. So pay attention to rated battery life and whether any carrying case comes with the earbuds to provide additional power. You'll also want to see what reviews from both professional testers and people who bought the earbuds have to say about sound quality. That goes for both listening to music via the earbuds as well as fielding phone calls.
How well wireless earbuds fit your ears can vary from person to person. But some models come with additional tips and fins to offer something approaching a customized fit.
How we test the best cheap wireless earbuds
When rating the best cheap wireless earbuds, we look not only at price but also design, sound quality and battery life. We also consider how easy it is to pair earbuds with a smartphone and what kind of controls are accessible through the device.
In terms of audio, we listen to many sample tracks that span a number of genres, including hip-hop, rock, jazz, classical and R&B, while evaluating volume, clarity and fullness. We also make phone calls to assess both call quality and microphone performance.
During the testing phase, our reviewers wear each pair of headphones for hours at a time throughout the course of a week. Reviewers will make note of battery life and how well it matches the rated battery life provided by earbud makers. 
As with the best wireless headphones, we evaluate earbuds based on our five-point system (1 = worst, 5 = best). If a product hits nearly every mark, it's awarded an Editor's Choice badge.