Putting one of the best Wi-Fi routers in your house is an essential piece of today's online life, and it's the simplest way to upgrade your home network. A new, up-to-date router can make every laptop, smart TV, game console and doorbell camera in your home seem to work a lot faster. 
Not only can a brand-new router give you get speedier Wi-Fi connections, but many of the latest routers have built-in network security software, app-based settings interfaces and easy-to-use parental controls. 
We've recently seen several Wi-Fi routers unveiled at CES, including one whose antennas move to focus signals, so be sure to read our roundup of the best home Wi-Fi routers of CES 2022.
With so much of our lives spent online, from school and work to gaming and streaming, there's no substitute for the top-notch performance that the best Wi-Fi routers can offer.
That's why we test every one of the dozens of routers we've reviewed, to find the models  that fit your home and needs with great performance, long range, and a price you can afford. Here are the best Wi-Fi routers you can buy today.
What are the best Wi-Fi routers?
Based on our in-depth testing, the best wireless router is the Asus RT-AX86U, a Wi-Fi 6 powerhouse that has the chops to power a whole home's worth of connected gear, providing pure power for gaming and secure every gadget you own. It's equal parts general-use router, serious gaming gear and cybersecurity safeguard. And with its reasonable price, there should be no surprise that it's our Editor's Choice.
For a justifiably more expensive option, the Netgear Nighthawk AX8 (RAX80) Wi-Fi 6 router blows the doors off of most competing routers. The newer wireless standard offers the best throughput we've ever seen, and will easily handle a whole house full of connected devices.
For larger homes, you need coverage that reaches farther and extends to multiple floors as needed, and that means one of the best mesh Wi-Fi systems. In our testing and evaluation, the Nest WiFi is the best mesh Wi-Fi solution you can buy. It offers excellent performance that blankets a whole house in signal, and it features a built-in Google Home smart speaker for intuitive voice control.
But if price is no objection, then the Netgear Orbi WiFi 6e is the fastest mesh-router system we've ever seen, and one of the fastest routers, period. Just be aware that its price is well into four figures.
Best Wi-Fi routers right now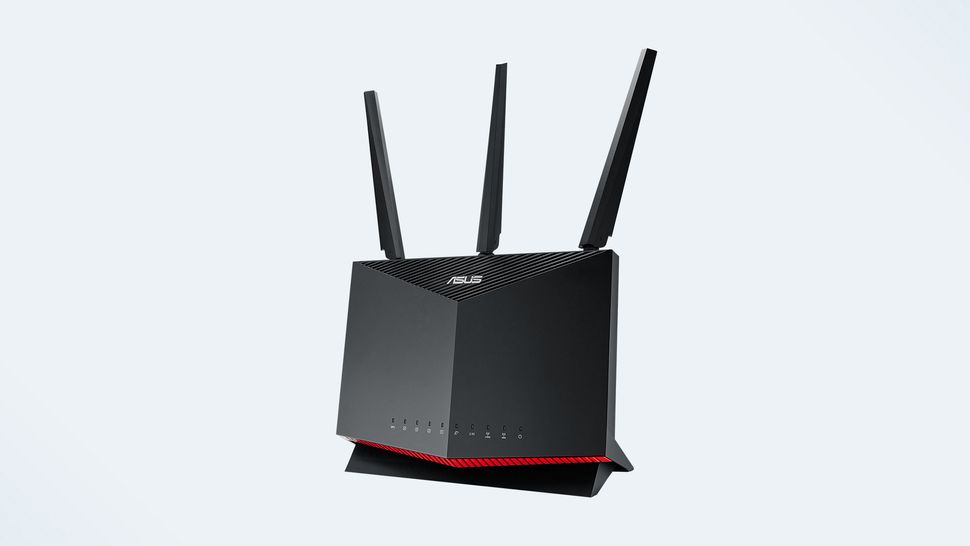 The Asus RT-AX86U is a Wi-Fi 6 powerhouse that delivers great speeds and killer gaming features, as well as awesome customization options. With high-end performance and lifetime protection against intrusions and malware, it's also a great option for securing your entire home network, providing long term protection without a subscription fee, and carrying a two-year warranty.
But the real draw of the Asus RT-AX86U is the performance, which approaches the the magical 1Gbps mark to provide speedy and effortless connectivity for all of your devices. With excellent range and great performance — even through walls and between floors — the RT-AX86U is equal parts general-use router and elite gaming router, and the collection of features and ports it offers are a steal compared to some of the top-performing gaming gear. It even gets a nod as the runner up for best Wi-Fi router in the most recent Tom's Guide Awards. If you want the best Wi-Fi 6 router for the whole household, the Asus RT-AX86U is it.
Read our full Asus RT-AX86U review.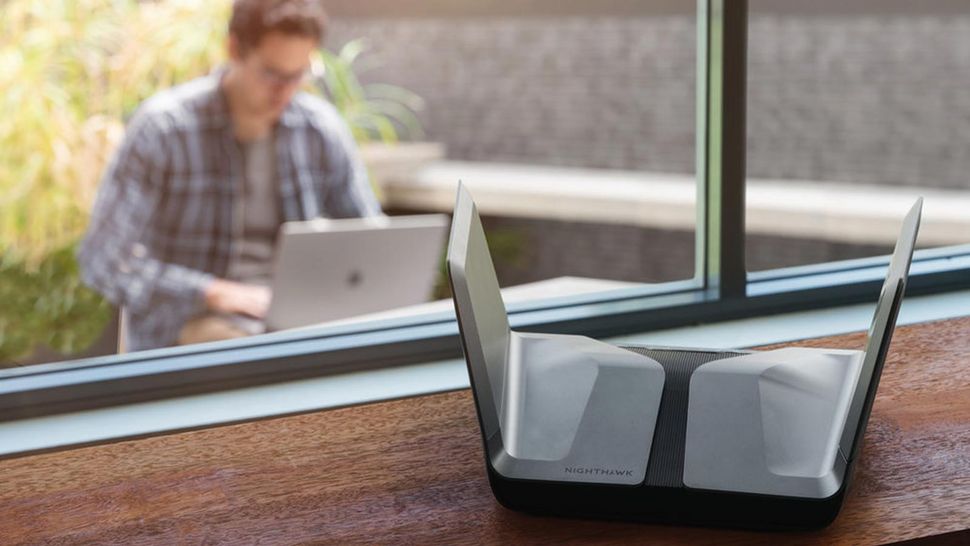 With the Netgear Nighthawk AX8 (RAX80) Wi-Fi 6 router, top performance and enhanced security go hand in hand, combining throughput that smashes through the gigabit per second barrier with malware protection and Disney's Circle app for blocking inappropriate content and managing family network use. And with excellent performance through walls and floors, the Nighthawk AX8 will work just as well in the real world as in the lab.
It may be expensive — most Wi-Fi 6 routers are — but the RAX80 offers easy setup and lets you configure the router exactly the way you want it. It's also got a 90-foot range, but delivers better performance at distances of 50 feet, making it better suited to medium-sized homes. By almost any measure, the Netgear Nighthawk AX8 (RAX80) is the Wi-Fi-6 router to get if you don't want to compromise on speed and safety.
Read our full Netgear Nighthawk AX8 (RAX80) review.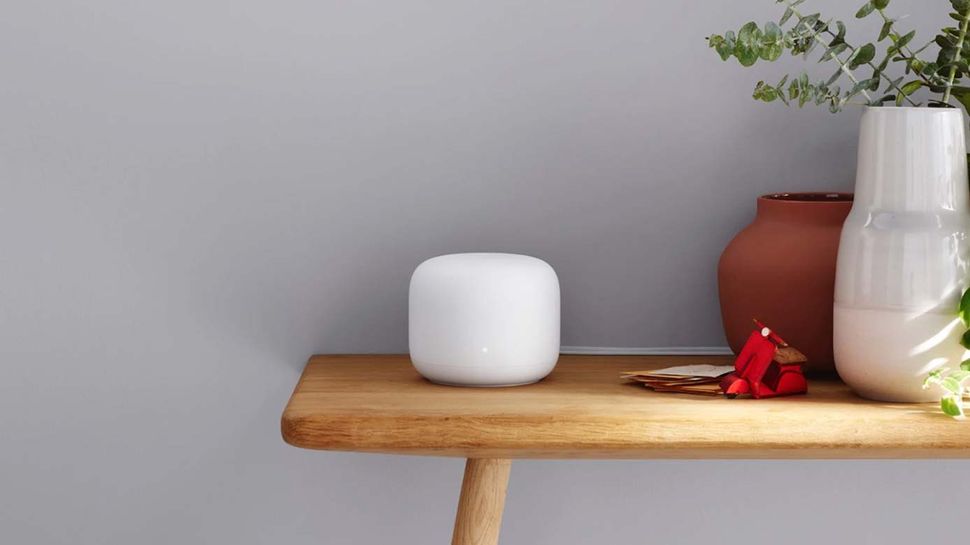 There are several mesh Wi-Fi solutions on the market, and while they'll all cover your home in wireless signal, our favorite has to be the Nest WiFi. Made by Google, the Nest WiFi is small enough to hide out of sight and stylish enough that you won't need to. But the real draw for the compact mesh units is more than just excellent performance. Each mesh extension of the Nest WiFi system has a Google Home smart speaker built in, giving you one of the best voice assistants throughout the house, along with powerful wireless signal.
The speedy Nest WiFi also delivers one of the easiest setup processes we've ever used, making it a snap to set up extensions around the house. Plus, it'll work with any older Google WiFi units you might own. But the addition of Google Assistant really puts it over the top, providing an elegant way to add voice control throughout your home, and easy integration with a huge number of the best smart home devices and all of the best Google Home compatible devices.
Read our full Nest WiFi review.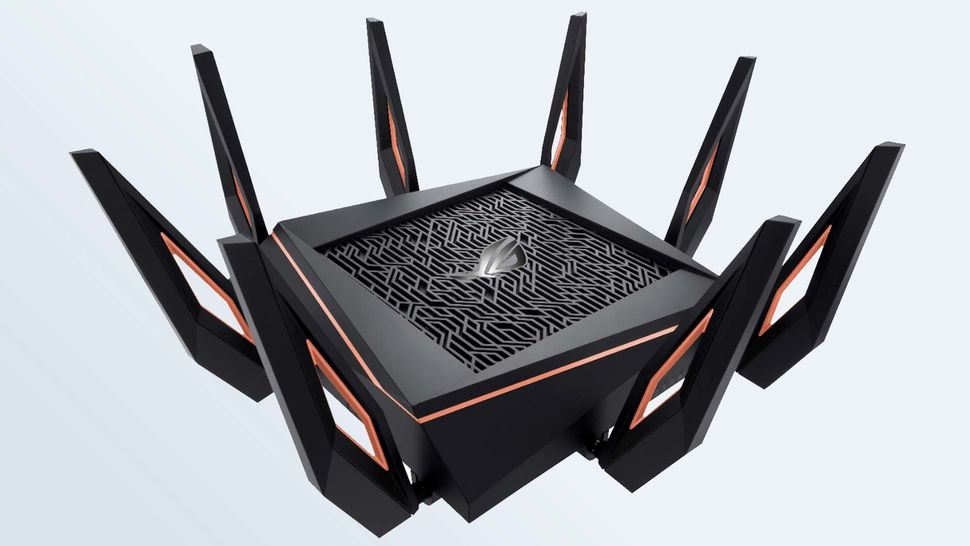 The first gaming router we've tested that features Wi-Fi 6, the Asus ROG Rapture GT-AX11000 is a gamer's delight, with speed that improves over longer range, low latency and all the features that gamers expect. Add it all up and most other gaming routers are now second best.
The GT-AX11000 is large, with a gargantuan base, eight swiveling antennas, and massive 10.8Gbps maximum throughput. This wireless router has connectivity in droves, thanks to its tri-band design and four downstream Gigabit LAN ports, a single 2.5G Base T Ethernet connection, and two USB 3.0 ports. 
Built-in customization and gaming-oriented optimizations provide plenty of control, and you can even pair it with other Asus routers for mesh networking to cover a larger home. At $450, it is expensive, but this is the best wireless router for gamers wanting an edge online.
Read our full Asus ROG Rapture GT-AX11000 review.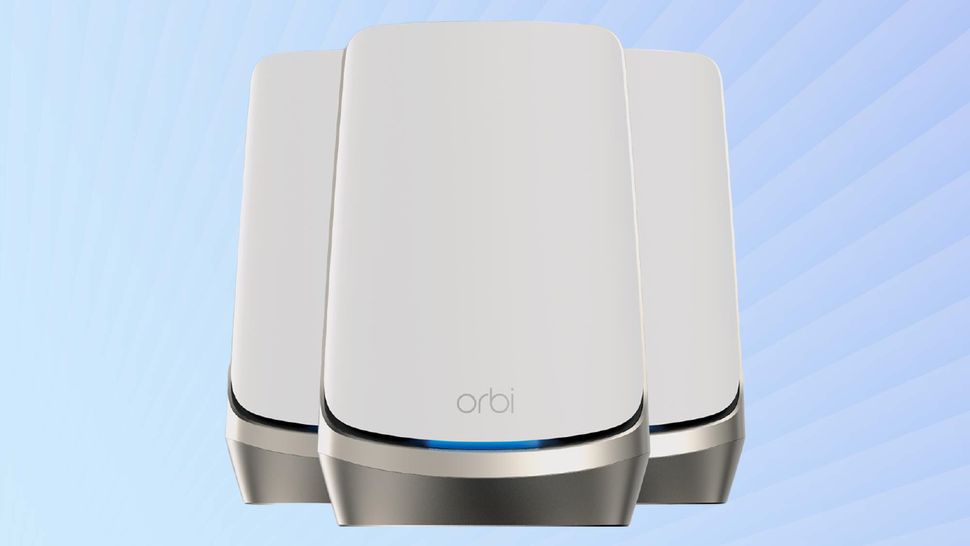 Netgear's Orbi WiFi 6E (model number RBKE963) is the fastest mesh-router system on the planet — and also the most expensive. But if you have money to burn, a gigabit broadband connection from your ISP and an enormous house, then this is probably the mesh system for you. 
The Orbi WiFi 6E can cover up to 9,000 square feet. Add a third satellite and you can go to 12,000 square feet. At a distance of 15 feet, the router's 6-Ghz channel delivered throughput of more than a gigabit per second, the first mesh router to do so in our tests. 
Each unit has 12 antennas and four Ethernet ports (one rated at 2.5 Gbps), and the system creates channels on the 2.5, 5 and 6-Ghz bands, plus a fourth 5-Ghz one for backhaul between units.
Netgear offers trial subscriptions to its Armor security software, which includes Bitdefender antivirus, and parental controls. You'll also have to pay for tech support after 90 days. But if you can afford to pay for this mesh system, you won't mind.
Read our full Netgear Orbi WiFi 6E (RBKE963) review.
The TP-Link Archer C2300 has a deceptively mild-mannered design, but don't be fooled — it's one of the most powerful wireless routers you can buy, and offers the best range of any single router on this list. 
It's the reigning performance champ, pumping out nearly a gigabit per second of data in our standard performance tests, and blasting through walls and ceilings with ease. Not only is the Archer C2300 the fastest router we've seen, but it's also small, unobtrusive and full of high-end features.
The Archer C2300 comes with built-in optimization tools, like antivirus, QoS and parental controls that are normally found on more expensive competitors. At $120, it's less than half of what similarly performing competitors cost, and is backed by a two year warranty. The TP-Link Archer C2300 is simply the best affordable Wi-Fi router you can buy today.
Read our full TP-Link Archer C2300 review.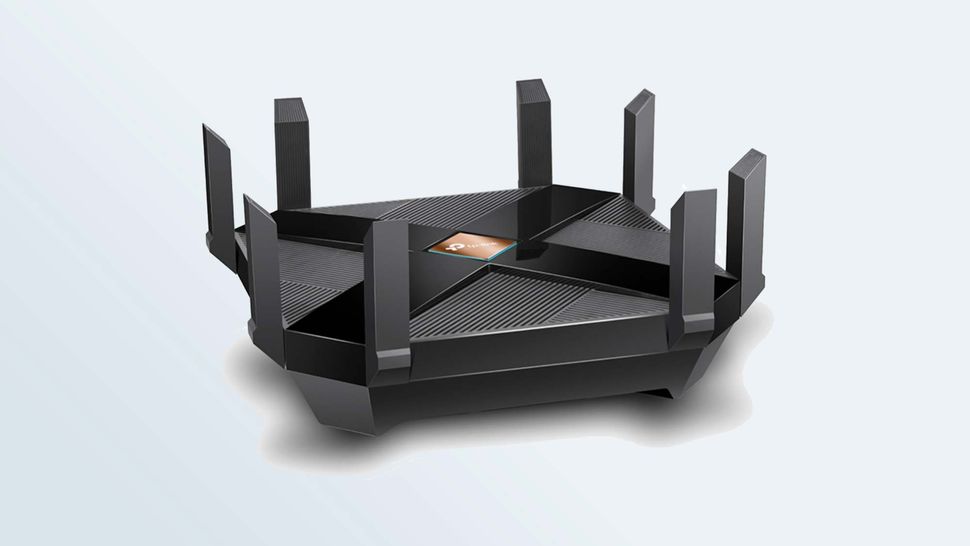 Wi-Fi 6 routers aren't cheap, but value is the name of the game for the TP-Link Archer AX6000 router, our favorite budget-friendly Wi-Fi 6 router. It may lag on performance and range but it offers Wi-Fi 6 speeds, for $100 less than competing Wi-Fi 6 models. Think of the Archer AX6000 as the affordable router for the first generation of Wi-Fi 6 devices.
With eight wired networking ports and the ability to pair two together to create a 2Gbps stream of data, TP-Link's Archer AX6000 router leads the way for Wi-Fi 6 routers that are just as good with wired devices as they are at Wi-Fi. By adding in router-based security, the Archer AX6000 stands alone as one of the best routers you can get, at a price that's hard to beat.
Read our full TP-Link Archer AX6000 review.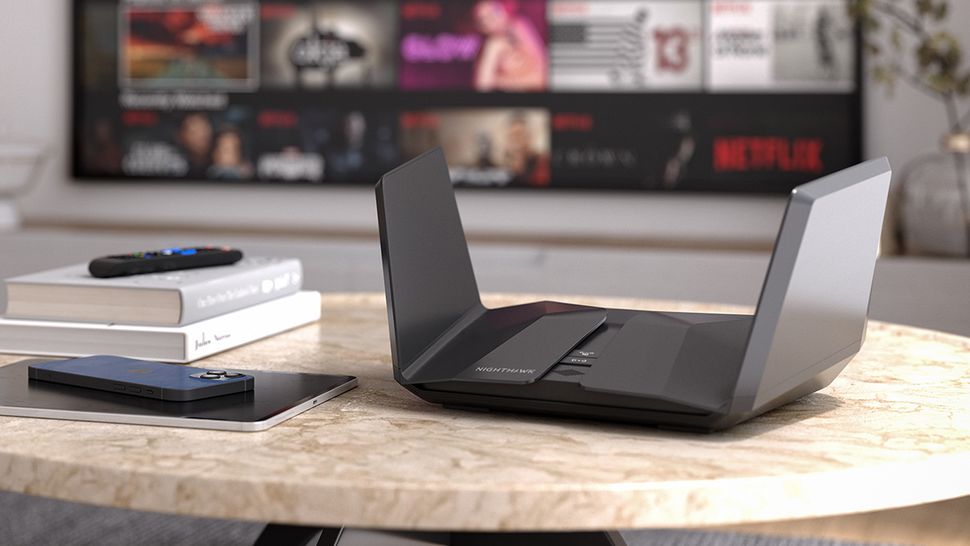 The Netgear Nighthawk RAXE500 is the first Wi-Fi 6e router to hit the market, and the results are mind-blowing. By adding the new 6-GHz band to the already impressive capabilities of Wi-Fi 6, the Nighthawk RAXE500 delivers category-leading performance. 
With an AXE11000 rating, the tri-band device more than lives up to the hype by delivering nearly 2.5Gbps of real-world data. Add this to the slick design and highly customizable configuration options, and the Netgear Nighthawk RAXE500 becomes one of the best wireless routers we've ever reviewed.
By adding access to a slew of new data-delivering channels in the 6GHz spectrum, the tri-band Netgear Nighthawk RAXE500 takes the lead as the first high-performance Wi-Fi 6e router. It's the sort of performance that earned it the Tom's Guide Award for best Wi-Fi router, even if it's not a great fit for everyone. While it's best at close quarters and is one of the most expensive routers you can buy, the RAXE500 is worth every penny if you have the need for speed.
Read our full Netgear Nighthawk RAXE500 review.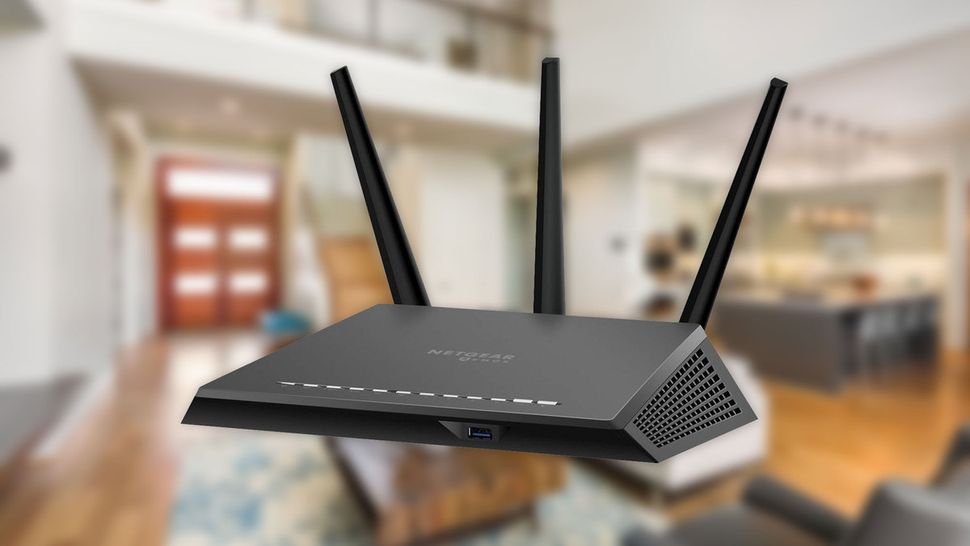 It might be priced like a high-performance or gaming router, but the Netgear Nighthawk AC2300 (RS400) delivers in a different (and perhaps more important) area: cybersecurity. The RS400 may deliver solid performance and enough range to cover most homes, but the real value is protection, with a fistful of security features from Netgear and Bitdefender, including three years of protection from Bitdefender Total Security software.
The RS400 is built to safeguard your entire connected home, from your laptops and phones to a whole range of smart devices, from TVs to ovens, thermostats and doorbell cameras. With so many devices on today's home network, you have to be more vigilant, as a single poorly secured gadget can open you up to hackers and malware. The RS400 keeps your whole home safe, and is easy to set up and manage, too, making it our favorite cybersecurity router.
Read our full Netgear Nighthawk AC2300 (RS400) review.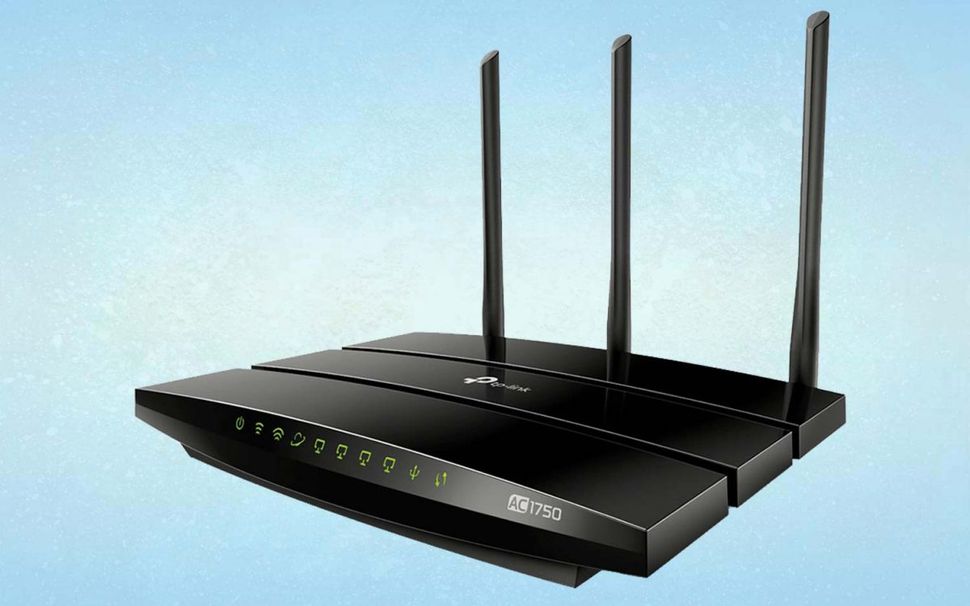 The TP-Link Archer A7 is the best Wi-Fi router for those on a budget, delivering very good 802.11ac performance and a surprising number of features for less than most competing routers. The Archer A7 has great performance for the price — pushing through more data than most of the comparably priced routers we've tested — and features four Gigabit LAN ports and a USB 2.0 port for connecting devices.
In addition to solid performance and features, the Archer A7 also has a very easy setup process and useful parental controls, with an app that lets you monitor and control network use from anywhere. It may not be loaded with customization tools, but it offers parental control and Quality of Service (QoS) software that ensures better than average performance. It's the best value Wi-Fi router we've tested.
Read our full TP-Link Archer A7 review.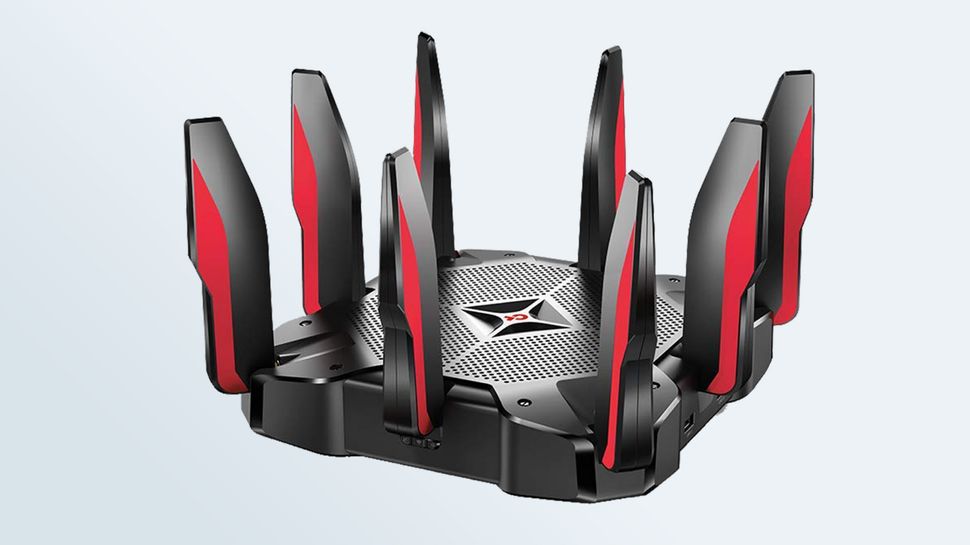 The TP-Link Archer C5400X is the gaming router to beat, with some of the best performance you'll see in any single home networking device. It offers best-in-class tri-band performance, delivering 1Gbps over its 2.4GHz band and 2.167Gbps over each of its two 5GHz channels. It also has impressive coverage, with more than 100-feet of superb coverage that will blanket most homes in strong, clear Wi-Fi signal.
The spider-like 8-antenna design and red-on-black color scheme are sure to turn heads, but the real selling point is the collection of optimization and security features that will satisfy any power user. With excellent bandwidth-allocation controls to let you use the massive throughput as you wish, this router puts incredible performance into the user's hands, for gaming or anything else.
Read our full TP-Link Archer C5400X review.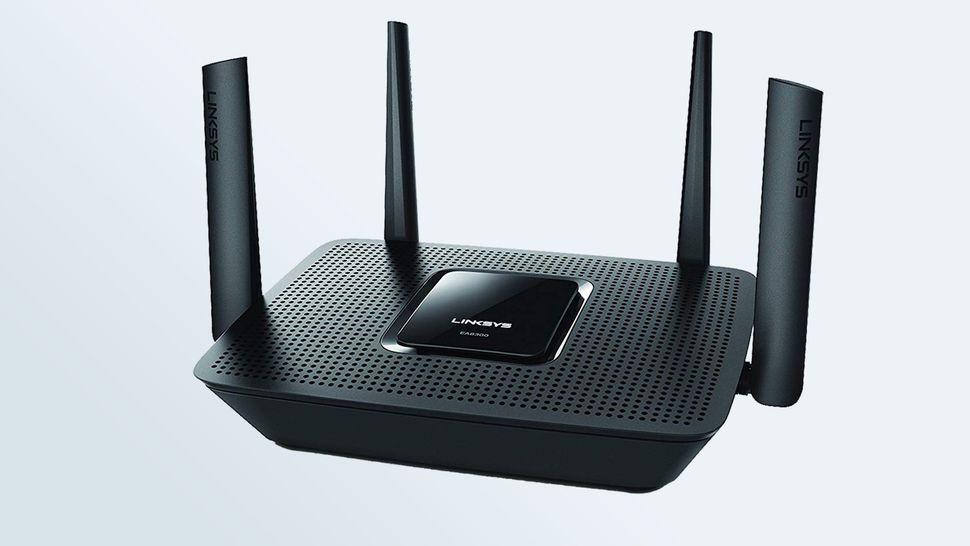 For a truly customizable router, we recommend the Linksys EA8300 Max-Stream, which is not only a great tri-band router, it's also loaded with tools to tweak and customize your router for optimal performance. The small black EA8300 Max-Stream can move lots of data, though it will do best in smaller homes. But even with shorter range, it offers impressive performance for a router that sells for less than $200.
Whether you're allocating bandwidth to prioritize gaming or media streaming, or just setting up parental controls, you can automate many features, make manual adjustments on the fly, and monitor it — all from your desktop or smartphone. With so many ways to customize your router's performance, the Linksys EA8300 Max Stream is an easy pick for the power user.
Read our full Linksys EA8300 Max Stream review.
Is it time to update your Wi-Fi router?
Maybe you're finding your current Wi-Fi coverage to feel slower than it used to, have been dogged with spotty reception, or maybe you just need something that can better handle the demands of an increasingly wide range of smart devices in the average home. If you've got any of the above irritations, a new router should fix these common problems.
It's also worth upgrading if you're using older hardware. If you still have an old Wireless-N or Wireless-AC (retroactively renamed Wi-Fi 4 and Wi-Fi 5, respectively) router in your home, you should definitely think about getting something current. Not only will these newer standards offer faster connectivity, you'll see other benefits, too. Your smartphone battery will last longer thanks to more efficient device management, and your connected home gadgets will all feel faster and snappier with the more capable standards.
The other big reason to upgrade your router is if you've been paying a monthly rental fee for a gateway device from your ISP. With average equipment rentals costing $10-15 every month, a new router can pay for itself in a matter of months, and offer better service and features, too! Just don't forget to pair it with one of the best cable modems to free yourself entirely from the extra costs that often come with broadband internet packages.
How to choose the best Wi-Fi router for you
When it comes to choosing the best wireless router, it's easy to get lost in the complexity of networking jargon and obscure technology standards. But all you really need to know is how to answer two key questions: What speed do you need for your internet connection? And what sort of coverage do you need in your home?
Speeds and standards: The internet speed you need for your router will generally be determined by the speed you get from your internet service provider and what speed is supported by your modem. For most people, a standard 802.11ac router will handle all but the most impressive plans available, like Gigabit internet plans that are only available in select cities. With average broadband speeds sitting right around 100 Mbps, most wireless AC routers will be able to handle the job with ease.
The latest technology for routers is called Wi-Fi 6 (aka 802.11ax), which is a faster standard that's better suited to the many devices found in homes today. Many Wi-Fi 6 routers are available, but there's an even newer twist on this standard called Wi-Fi 6e that takes advantage of a newly opened part of the radio spectrum. 
Wi-Fi 6e-enabled devices, such as laptops and phones, are still few and far between. Unless you're using a dozen devices at once, you likely won't see much benefit from Wi-Fi 6e at this time. See our article What is Wi-Fi 6E: Routers, devices and how it's better than Wi-Fi 6 to learn more. 
Coverage range: The other part of the wireless equation is coverage area. A basic standalone router will generally offer 50 to 100 feet of range, ably covering the majority of apartments and small homes. If you have a house of 3,000 square feet or more, however, you will want to consider a mesh router, which uses multiple devices to provide Wi-Fi signal throughout a larger home. These are especially helpful in multistory houses, or in homes with dead spots where the Wi-Fi signal drops out.
Ports: Though wireless connectivity is the main thing you want from a Wi-Fi router, you'll also want to think about wired connections. Ethernet offers faster connectivity for devices like game consoles and smart TVs that use more bandwidth, and USB ports are handy for attaching a printer or storage to your network.
Input is another issue, especially is you live in an area with Gigabit speed internet. With a Gig-speed connection, an older router can be a bottle neck, slowing down your entire home. Some routers can even aggregate two inputs for even faster connectivity.
Price range: Current 802.11ac routers often sell for less than $100 for basic, dual-band models. More expensive models range up to $300, but will offer wide coverage and faster speeds, while gaming-oriented routers with built-in optimization features will often sell for more. New routers using the Wi-Fi 6 standard (previously known as 802.11ax) often sell for $400 or more.
Keeping up on everything happening in the router world is difficult, so check out our helpful guides to the latest technology, like What is a mesh Wi-Fi router, and do you need one?  Or get the latest advice on how to fix your router's security problems, from simple steps to advanced protections. From router security to in-depth explanations of Wi-Fi 6 and Wi-Fi 6e, we're always providing the latest info about the newest products and innovations.
How we test Wi-Fi routers
We test every router we review to measure performance and range, in addition to hands-on use to evaluate the ease-of-setup and quality of settings and features.
Throughput describes how much data the router can move back and forth over its wireless connection. We measure this at a 5-foot distance without obstructions, so that we can gauge the maximum amount of data that the router can move. Higher throughput will serve you better in data-heavy uses, like streaming video, gaming, or connecting multiple users at once.
Range measures the furthest usable distance for the router. Longer ranges are better for larger homes, where rooms are spread out at a distance. We measure how much data a router can move at 5, 50, 75 and 100 feet, so that you can also choose the best model for smaller homes and apartments, where short-range performance may be the priority.
We also test performance through walls and ceilings, to determine how well a router can provide signal in the Wi-Fi-dampening conditions common to many buildings and homes.
For mesh routers, we perform additional testing to determine how well the mesh system does sending a signal through both the main router and through a satellite unit.
---
Check out all of our home networking coverage:
Best mesh routers | Best Wi-Fi 6 routers |  Best gaming routers |  Best Wi-Fi extenders | Best powerline extenders | Best cable modems