If you shar eP2P, using a torrenting VPN is absolutely essential. However, picking the best VPN for the job isn't as easy as it might seem. Some providers don't allow torrenting on every server, while others forbid the practice entirely – but because torrenting is something of a grey area, even great VPNs for torrenting rarely boast about it.
Due to the fact that torrenting exposes you to unknown files from anonymous sources, using a torrenting VPN is highly recommended. And, accidentally downloading files of uncertain origin isn't the only risk – when connected to a P2P network your online activity essentially becomes public knowledge, and anyone with access to a website like this can see exactly what you've been downloading.
So, using a VPN for torrenting to change your IP is a no-brainer, and below we've pulled together the five best services to keep you safe when you're sharing.
NB: We do not condone illegal torrenting, and our advice is only intended to assist legitimate torrent users seeking extra security.
What makes a great torrenting VPN?
The two most important things a torrenting VPN should provide are excellent security and good connection speeds. Features like a kill switch and split tunnelling are especially useful here, too.
Using a kill switch means your connection will be cut if your VPN fails (avoiding any unexpected leaks), and split tunneling allows you to route your P2P traffic through the VPN and torrent safely while letting other apps use an unprotected line. 
Great speeds are useful for any VPN application, but when downloading from a torrent they're especially important. If your download or upload speeds are at a crawl, then one of the greatest benefits of sharing P2P is negated. Plus, when using a VPN your Internet provider won't be able to tell you're torrenting at all – which means it can't selectively slow down, or 'throttle', your connection.
We rate ExpressVPN as the most capable VPN for torrenting thanks to its blistering connection speeds and world-class security credentials. However, there are a number of other excellent options available, so read on to find out the five best torrenting VPNs on the market today.
If you're wondering what else VPNs can do, read our VPN uses guide
Stay protected on the go with the best mobile VPN
If you love TV, check out the best streaming VPN

The best torrenting VPNs you can get right now
Simply put, ExpressVPN is the top VPN out there right now – the fact it's also perfectly suited to torrenting is just a great bonus. Or, to look at it another way, this is the ideal torrenting VPN that offers everything else you'd require from your VPN.
A quality VPN for torrenting should have plenty of security features to keep you safe, and Express has these in spades. Not only does it have full torrenting support on every server, but it provides WebRTC leak protection, private DNS servers and Perfect Forward Secrecy, which uses a unique key every time you connect and every 60 minutes afterwards.
Beyond excellent privacy, ExpressVPN also provides good connection speeds – essential for any torrenting VPN. Connections to servers in your home country will stay relatively unaffected, and the wide server choice means you'll be able to pick from a whole host of overseas connections to make sure you stay up to speed.
Express boasts both a kill switch and split tunnelling, and combined with a strict policy of no activity or connection logs, it offers the most complete torrenting VPN package we've had the pleasure of testing.
However, as with any VPN, users can run into issues, and Express has got you covered with its 24/7 live chat support. In the unlikely event you'll need it, the helpful team will get you torrenting in a matter of minutes rather than hours
While ExpressVPN costs marginally more than some of its rivals, it's not worth scrimping on a torrenting VPN as there's often a lot at stake – and if it's not for you, then there's a 30-day money-back guarantee too.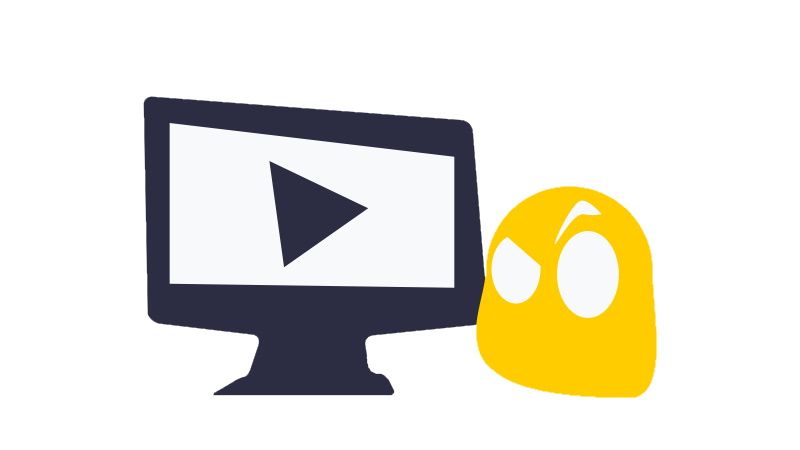 CyberGhost is a fantastic VPN for torrenting, and while it's packed with features, it still remains nice and simple to use. From the get-go you'll be able to tell torrenting is a priority, as the VPN will automatically configure itself to deliver the best torrenting experience. 
That mean you don't have to fuss around with protocols or testing servers randomly to try and find the best P2P performance – CyberGhost knows what you want to do, and it'll make it happen. It even has a great big 'Torrent Anonymously' button to make the whole process entirely idiot-proof. There's also a clear no logging policy, a reliable kill switch and split tunnelling available, as you'd expect.
A specialized feature we'd like to see in every torrenting VPN is CyberGhost's App Protection. Essentially, this means you can configure the VPN to automatically connect to a server of your choice when you launch a particular app. In practice, the app in question will be your torrent client, and once you've set that up you won't even need to open CyberGhost to get protected.
The most impressive thing about CyberGhost, though, are its incredible connection speeds when using WireGuard. Topping out at a whopping 860Mbps on a 1Gbps line, you won't see any slow-down when you're downloading. So, while it's not quite as good all round as ExpressVPN, as a specialized VPN for torrenting CyberGhost is a great choice.
Sign up now on the CyberGhost website

Known for its stringent security measures, NordVPN has made a name for itself as a great VPN for torrenting. Thanks to double encryption, a choice of protocols, two kill switches, DNS leak blocking and zero-logging, there's plenty here to keep you safe.
While not all servers are P2P supported, there are hundreds in the US, UK and plenty more across the globe that do support torrents. And, since the VPN will connect you to the best P2P server in your location when it detects torrenting traffic, the process is painless too.
Nord also offers a ton of extra features like payment via Bitcoin, traffic leak protection and Onion over VPN, and it's a great everyday VPN for Netflix and general security, and also offers a good selection of mobile apps.
Although not quite as specialized as CyberGhost, NordVPN slips into this list thanks to its class-leading connection speeds – up to 880Mbps in our testing – and with its wide variety of servers, you can't really go wrong here.,
Sign up on the NordVPN website now.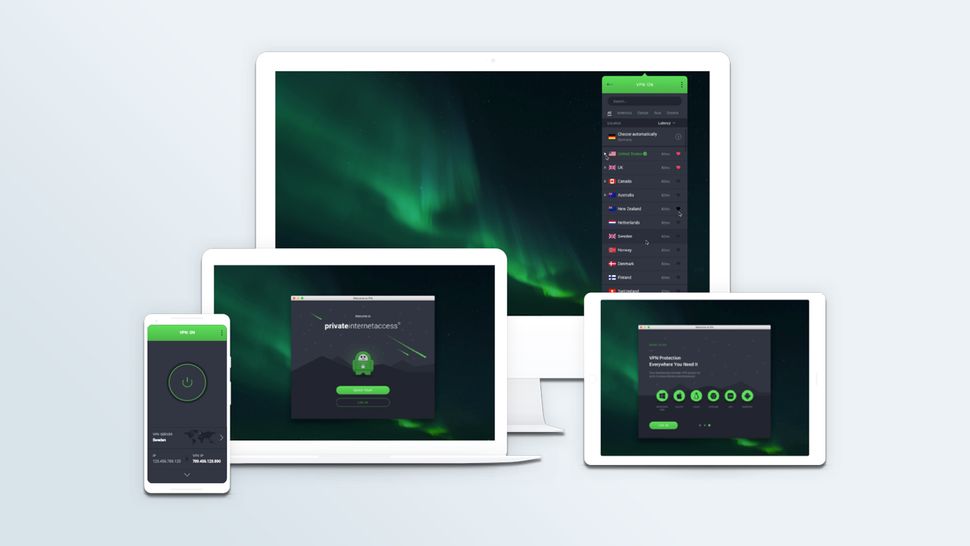 Private Internet Access offers plenty of servers, all of which support P2P torrenting, and like any good torrenting VPN there are no bandwidth restrictions whatsoever – but PIA also offers a couple of features not seen in your garden-variety VPN.
Port forwarding allows the VPN to redirect connections around a NAT firewall, and this ensures you torrenting speeds stay as fast as possible. Alongside that you'll also get the requisite kill switch and split tunnelling to further optimise your P2P experience.
On the performance front, PIA delivered decent connection speeds of around 430Mbps when using WireGuard. That's not quite up there with the very fastest VPN services, but for most users that'll be plenty for their domestic Internet connections. Plus, in our testing we didn't experience any dropped connections or failures to connect.
Alongside a zero-log policy, PIA offers an industry-standard 30-day money-back guarantee and serviceable live-chat support. While it's not a slick as some others, PIA is a good-value torrenting VPN that runs on plenty of devices and will keep you safe.
Sign up on the Private Internet Access website now.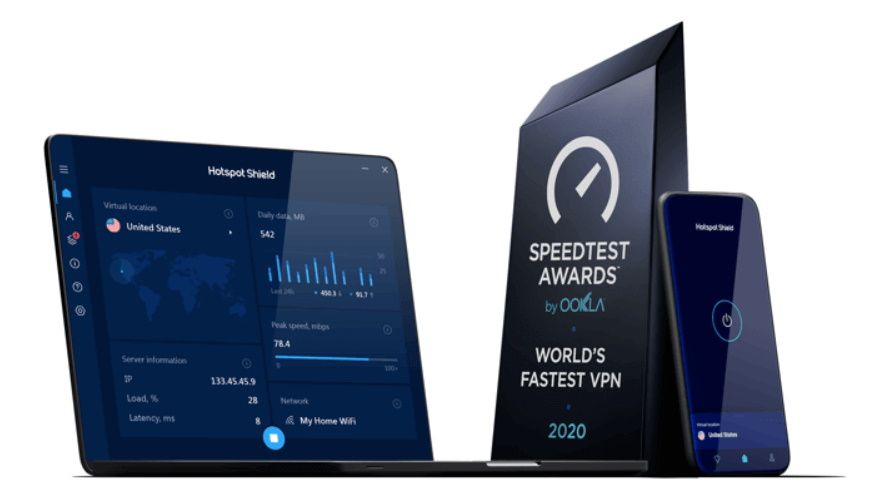 If you were to take a look at Hotspot Shield's website, you wouldn't find any mention at all of its prowess as a torrenting VPN – and with the recent uproar and prosecutions of VPN providers regarding illegal P2P activity, we don't blame the owners for covering their backs.
However, in our testing Hotspot Shield proved to a reliable and speedy VPN for torrenting. In fact,
You won't have a ton of options when it comes to configuring the client – only server location and choice between the Catapult Hydra and IKEv2 protocols – but when it works well out the box, this is unlikely to bother anyone expect the most particular users.
What might bother a larger proportion of users is the fact Hotspot Shield does log a little more data than rivals, but we're assured that none of this can be traced back to the user in a pretty comprehensive zero-logging policy.
So, with a kill switch and decent speeds, Hotspot Shield is a simple, effective torrenting VPN that does the job well.
Sign up now on the Hotspot Shield website now.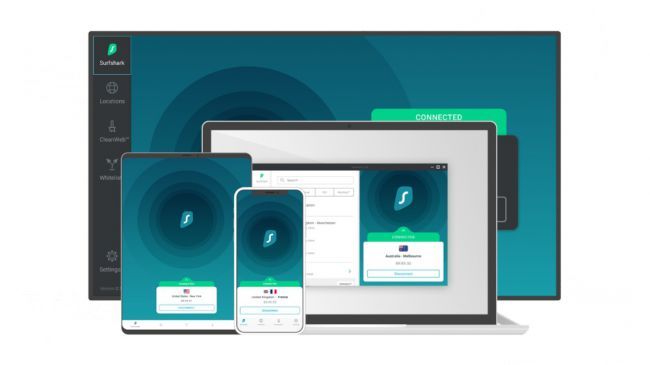 Surfshark is a great torrenting VPN for those who want to stay protected but also don't want to break the bank. With a comprehensive feature-set that includes a kill switch, split tunnelling and protocol switching, there's a lot you can do to tailor your P2P experience.
Alongside decent connection speeds, Surfshark incorporates Double Hop, zero-knowledge DNS servers and a no-logs policy. However, not every one of Surfshark's servers supports P2P traffic – while it functions similarly to Nord in this respect, Surfshark has fewer servers, so your options will be even slimmer.
That's not to say that Surfshark won't do the job – it's a tempting option if you want to spend as little as possible – but for torrenting it's simply not as specialised as those further up the list.
Sign up on the Surfshark website now.

Best torrenting VPN FAQ
Is using a VPN for torrenting legal?
Torrenting itself isn't illegal – it's simply sharing information in small packets across different machines. This allows for fast and efficient transfers between computers, which is also known as P2P sharing.
The practice only becomes illegal when you use it to share content which is owned by someone else – for example, a movie that's owned by a media company which you're not paying for. 
What features make a great VPN for torrenting?
To get the best possible personal security and ensure anonymity, you'll want to be sure that your VPN is one that operates a clear 'no logs' policy. This means that the VPN won't record any data that can identify you and, in the unlikely situation that the VPN is compelled to give evidence, it won't have any to give.
Another thing to take into consideration is connection speed, since you'll probably be sharing large files when using your torrenting VPN.
No leaking, as you'd imagine, is also vitally important. Many media companies are now running networks of monitoring nodes which can join torrent swarms and collect IP addresses. So if you're using a VPN that has leak protection, you won't have to worry about being on that list.
Can you use a free VPN for torrenting?
If we're honest, a free VPN isn't going to be a great solution for torrenting. Most free VPNs enact strict data caps – from a relatively generous 500Mb a day to a measly half-gig a month – and some also restrict download speed.
While free VPNs are great for casual use of public Wi-Fi or general browsing, bandwidth-intensive activities like torrenting and streaming will see you maxing out your allowance in no time.
Can a VPN make torrenting faster?
In short, yes! Torrenting is a prime activity that your ISP will monitor, and many will throttle your connection if they detect you engaging in P2P sharing.
Throttling essentially means that your ISP makes you connection slower to either discourage certain activities or conserve bandwidth. It's not only done for torrenting individuals, either – people using lots of bandwidth for streaming or online gaming can also see their connections drop for no apparent reason.
A VPN hides what you're using your connection for, and if your ISP can't see that you're torrenting, it can't make the decision to throttle your connection. Therefore, if you find connections vastly dropping when torrenting, a VPN could help bring you back up to speed.
Got all you need to know? Now make sure that you're getting the very best VPN service with our expertly assembled top 10.