Presidents' Day weekend is one of the cheapest times of year to buy a new mattress. Many of the top picks in our best mattress guide are currently back at Black Friday-level pricing (Helix is actually lower). However, once the Presidents' Day mattress sales end, we don't expect prices to fall as low again until October – so if you're looking to buy a quality mattress for less, now is a good opportunity. And that's where we can help. 
We've spent hundreds of hours reviewing the latest models to find out which mattresses perform best. We've tested memory foam mattresses, innerspring, hybrid and organic mattresses; cooling mattresses, smart mattresses – the lot. Our expert reviewers sleep on each one for at least three weeks, evaluating everything from comfort and support to how easy they are to set up. We also research and analyze feedback from thousands of user reviews before recommending our final picks.
The right mattress for you will depend on your personal preferences. Factors including your height, weight, preferred sleeping position and whether you overheat at night all affect your experience of a mattress. That's why our best advice is to make the most of the risk-free trials offered by all the leading brands and sleep on a new mattress for three weeks before making a decision (that's how long it can take for your body to adjust). 
There's an option for everyone in our expert guide – and we've scanned the mattress sales to bring you today's lowest prices, too. Here's our pick of the best mattresses for all budgets.
The best mattress in 2022 – as rated by experts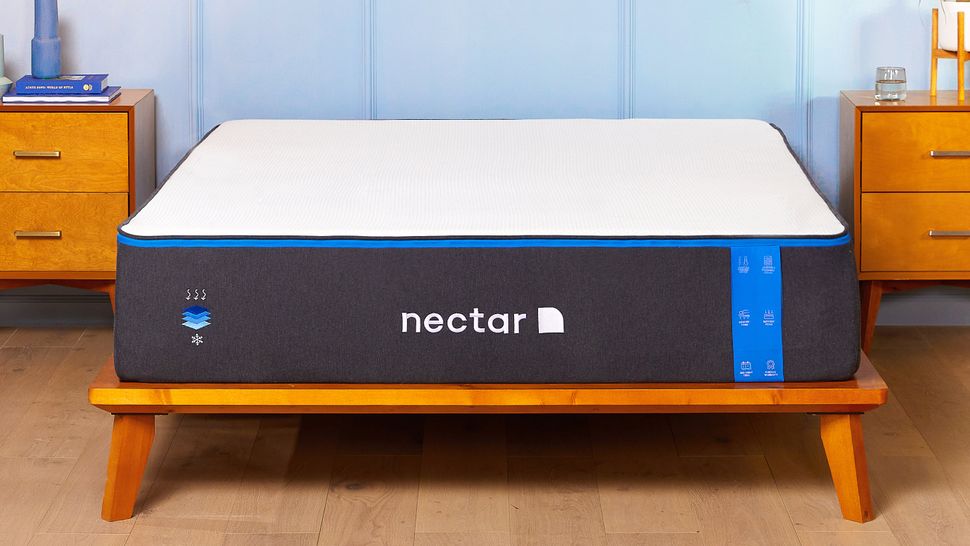 The popular Nectar Memory Foam mattress is tough to beat when it comes to sheer value for money. This all-foam, medium-firm mattress in a box delivers superb comfort and support – and for a lot less than its mid-range rivals, thanks to its competitive pricing and generous $399-worth of free gifts added to every mattress order.  
We tested the Nectar Memory Foam mattress for two months and loved it. It has a classic memory foam feel: you slowly sink into it, and the mattress contours to your body while you sleep, providing excellent pressure relief around your shoulders, hips and back, while helping align your spine. 
It's also very good at regulating temperature for an all-foam mattress. We usually recommend that hot sleepers avoid foam, but we didn't overheat once at night, even during the hot summer months. Whether this was down to the new quilted cooling cover on top, which is designed to wick away heat faster than the previous Tencel cover, or the cooling gel-infused memory foam layer, we don't know – but our review mattress certainly remained cool over the summer.
However, it's still a foam mattress, and while many recent user reviews comment that the mattress is very good at regulating temperature, we have seen a few people complaining that they felt warm. So if you're seriously prone to overheating at night, we'd advise looking at the hybrid innerspring Saatva Classic at number two in our best mattress guide, or the DreamCloud at number seven instead.
One area where the Nectar Memory Foam mattress excelled in our tests was motion isolation. This makes it an excellent choice for couples – you're less likely to be disturbed by a restless partner, or someone climbing in and out of bed. We found edge support to be better than average for a foam mattress too: we could sit on the sides without them collapsing, and we could sleep comfortably right up to the perimeter, which made it feel wider. If you struggle to get in and out of bed though, we would advise choosing a mattress with reinforced perimeter support, such as the excellent Saatva Classic below.
The best mattress for most people
Where the Nectar Memory Foam mattress really stands out, of course, is value. Not only does it undercut the likes of Casper and Purple by a few hundred dollars and come with a free mattress protector, cooling pillows and sheets, there's also an industry-leading year-long trial, free shipping and returns, and a lifetime warranty – all of which makes it a very compelling proposition indeed.
Memory foam isn't for everyone, so if you like the sound of the Nectar mattress (and want the free gifts) but prefer to sleep on top of your mattress rather than sinking into it, we'd recommend the hybrid DreamCloud at number seven. And if you have a bigger budget to play with, the luxury innerspring Saatva Classic mattress at number two is outstanding. But Nectar beats them all on value for money: if you're looking for an extremely comfortable mattress and want the most bang for your buck, it's easily the best mattress around.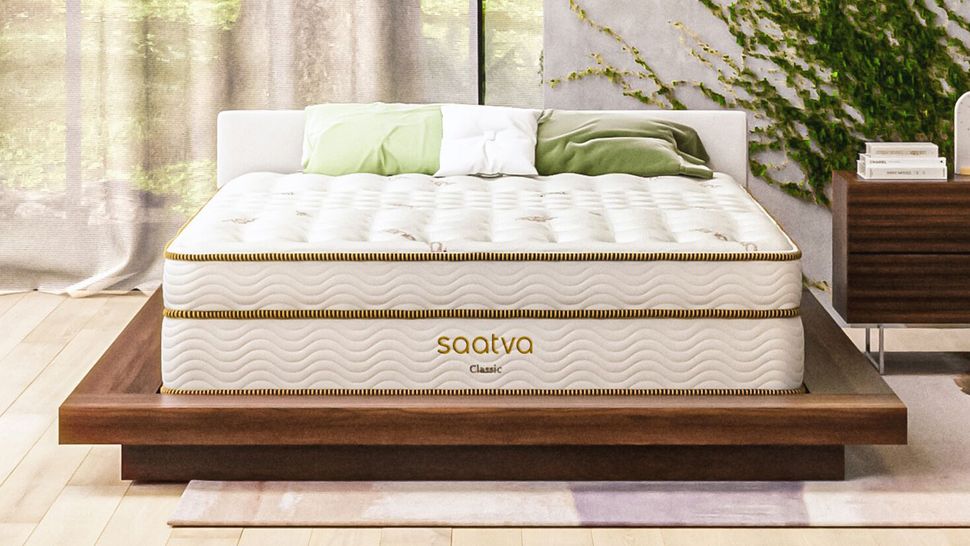 The flagship Saatva Classic is a premium, hotel-quality mattress from luxury online brand Saatva. On quality alone, it's the best mattress we've tested so far – the only reason it doesn't take the top spot in our guide is the $1,000-plus price tag. But if you have the budget, this high-end hybrid innerspring is a sound investment and delivers a stunning night's sleep.
One big selling point is how customizable it is. The Saatva Classic comes in soft, medium and firm versions, and your choice of height: 11.5 or 14.5 inches. We tested the 11.5-inch luxury firm option and were impressed: premium, eco-friendly foams and a plush pillow top provide soft cushioning, while a super-durable, dual steel coil system delivers exceptional support for your lower back. It's been awarded a Seal of Approval from the Congress of Chiropractic State Associations, and the luxury firm option is a great choice for anyone suffering from back pain. 
We love how buoyant this mattress is: you won't sink into it while you sleep, which is good news for anyone who tends to overheat at night – we consistently slept cool. (If you do want the 'hugging' sensation that comes with memory foam, you'll be better off with the Nectar above, or the Cocoon Chill at number six.) It's also durable. Some of our reviewers are one year in now, and their mattress is still performing well. Edge support, in particular, is as firm as it was 12 months ago, and we'd recommend it for anyone who struggles to get in and out of bed.
Luxury benefits
Another big selling point is that the Saatva Classic comes with free white glove delivery: Saatva will hand-deliver the mattress and set it up in the room of your choice (for an extra fee they'll remove your old mattress too). That's partially because Saatva is a luxury brand, and partially due to the two layers of coils in the middle of the mattress, which prevent Saatva from rolling the mattress up and transporting it in a box, like the other mattresses in our guide.
We loved sleeping on the Saatva Classic mattress, and it has thousands of overwhelmingly positive online user reviews too, with an average score of 4.9/5 from just over 2,000 user reviews on the Saatva website. Of the few negative reviews, the biggest recurring complaint we saw come up – aside from delayed delivery times (which is a problem affecting the entire mattress industry and at Saatva, at least, does seem to be improving) – is that a number of people found the Saatva Classic too firm.
Still, the vast majority of user reviews online are extremely positive, with big ticks for comfort, support and edge support. All this quality comes at a cost, of course. The Saatva Classic isn't the cheapest option in our best mattress guide – but it is very good value for a premium mattress, undercutting its luxury hybrid rivals by up to a few hundred dollars. Plus there's the free white glove delivery, and a 180-night trial. If you're looking for pure luxury at an affordable price, this is it.
The Tuft & Needle Original mattress is a very good budget mattress. It isn't the cheapest in our guide – that's the Zinus Green Tea Memory Foam mattress at number 10 – but when it comes to balancing performance with price, this no-frills mattress has a lot to offer. 
Made from two layers of foam, the Tuft & Needle Original is a surprisingly supportive medium-firm mattress. There's no memory foam here, so you don't get the contouring you'd expect from the other options in our best mattress guide, but we found T&N's adaptive foam to be responsive, with good cushioning and pressure relief for back and side sleeping. 
Stomach sleeping wasn't quite as comfortable, however – we'd have liked a little more support. Also, it's worth noting that despite the mattress's various cooling features (graphite and cooling gel), we woke up in a sweat a few times. If you're prone to overheating and need a budget mattress, we'd recommend a hybrid instead, such as the Allswell mattress at number nine.
Still, despite a few complaints about indents appearing after a year or so of use, the Tuft & Needle Original mattress has racked up over 40,000 positive user reviews across the T&N site, Amazon, Google and Yelp. And that's because it's good at the basics. If you can do without the bells and whistles of more premium options, it's a top choice for a budget mattress.
The relatively new Purple Plus mattress is a luxe upgrade on the Purple Original, with two extra inches of foam, better airflow and enhanced cooling power. These features alone make it the best mattress for hot sleepers, though there's much more to this memory foam bed to boost the quality and comfort of your sleep. It's slightly taller than the Purple Original, at 11 inches vs 9.25 inches, and it's made with the same Purple Grid Technology to deliver exceptional pressure relief. 
When we tested the Purple Plus we were impressed with the cooling performance, especially as we have some very hot sleepers on the team. The mattress has been designed in such a way that it moves heat away from the body quickly, so it won't build up and overheat you in the night. We also loved the Purple Plus for proper pressure relief.
To us, it felt soft under our head, neck, arms and legs, producing a comforting cradling effect, and it delivered a firmer feel under our lumbar spine. We experienced zero pressure points. We wouldn't call this zoned support, but the feel is different depending on where you're sitting on the mattress.
Our team slept on it in a variety of positions, and all were comfy, especially side and back sleeping. We'd recommend the Purple Plus as a good mattress for combi sleepers too, as it's quick to respond to movements. The motion isolation is also great, so couples shouldn't disturb each other too much. The only let-down was edge support: it's middling and there are stronger choices in this mattress guide if robust edge support is important to you. Look at the Saatva Classic above, for starters. 
The Purple Plus comes with a 100-night risk-free trial, which is average among online mattress companies, and has a 10-year warranty. The Nectar and DreamCloud both outperform Purple in terms of trial period (they offer 365 nights) and warranty (they each offer lifetime warranties), but the Purple Plus is a rather unique mattress that somehow manages to serve up softness, firmness and cooling all at once.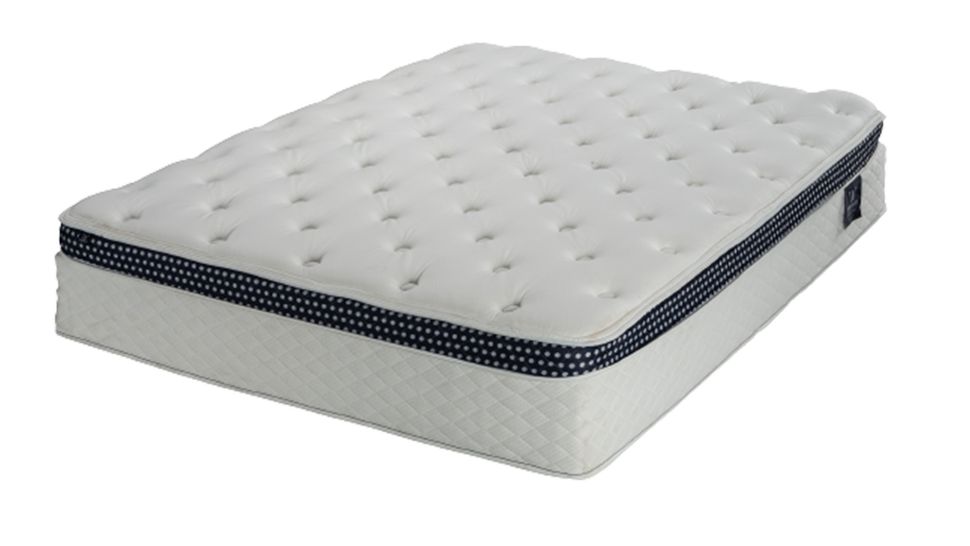 The WinkBeds Original hybrid mattress is a favorite among luxury hotels and has a number of cutting-edge features designed to help you sleep comfortably. It's our pick as the best mattress for back pain because of its proprietary 3-step Back-Relief System designed to eliminate muscle tension and align your spine. A LumbaLayer is also on hand to deliver targeted support through the lumbar region of your body, and both of these features are present in all four firmness levels of The WinkBed: soft, luxury firm, firm, and plus (for people weighing 250lbs+).
If you are shopping for a mattress for back pain, ask your doctor or chiropractor which firmness they would recommend for your body, as too soft or too firm aren't always the right choices. From the experts we have spoken to, if in doubt, go medium-firm (or luxury firm in the case of the WinkBed) as this suits most sleepers. You'll have 120 nights to try The WinkBed for yourself, so if you don't like the firmness you have picked, send it back for a different version. 
There's more on hand to ease your neck and back pain too, including multi-zone individually wrapped coils to provide targeted back support; firm in some areas, and gentler in others. The soft, luxury firm and firm mattresses each have a Euro-pillow top to better cushion your back, shoulders and hips during sleep, again boosting your back and neck comfort when you're lying down.
Because sleeping hot can cause restlessness, which in turn can aggravate existing back pain, The WinkBed mattress is also designed with a triple layer heat dispersal material to help you sleep cooler. This starts with a Tencel cover that absorbs moisture, followed by a Euro-pillow top made with gel-infused foam that won't cling on to heat. Those coils serve a double purpose here too by enabling air to flow freely through the mattress.
Restlessness is stamped out further by the brand's SleepCalm motion isolation technology, so you and your partner shouldn't disturb each other so much when changing positions in bed. And if you're keen to have a mattress with good edge support, which in turn can help you get in and out of bed easier, then The WinkBed boasts an extraEdge support system. This also means you can spread out and use more of the mattress for sleeping.
The only criticisms of the WinkBeds Original is that not all side sleepers love it, with some complaining that it's just too firm to be comfortable. If you sleep on your side and you have a lighter body weight, we'd recommend trying the soft version first as this has an extra plush Euro-pillow top to reduce pressure on your hips, knees and shoulders.
While all the top picks in our best mattress guide are well-suited to side sleepers, only one has been specifically designed for people who prefer this sleeping position: the Helix Midnight. This medium-firm hybrid is the brand's most popular mattress, with five layers that are designed to support your body's contours and cushion your shoulders and hips while you're sleeping on your side. 
Soothing memory foam and dynamic polyfoam hug your body and relieve pressure, while hundreds of individual coils cradle your body, provide extra support, and limit motion transfer. Our reviewers found sleeping on their backs and sides to be extremely comfortable – even cozy. 
One area where the Helix Midnight particularly impressed us is its temperature control. We remained cool all night during the two-week testing process. It's also a quiet mattress – we didn't notice any creaking from the coils – and does a very good job of isolating motion, so it's a good choice for couples. 
If you're a heavier sleeper though (weighing over 250lbs) we wouldn't recommend the Helix Midnight as you're likely to sink through the comfort layers into the firmer support layers, and may find it uncomfortable. Try the Helix Plus instead.
We particularly like Helix as a brand because aside from making brilliant mattresses, the company also has one of the best websites for buying a mattress online. If you're doing this for the first time, you'll find a handy sleep quiz on the site that will help you decide whether the Helix Midnight is the best mattress for your sleeping style and preferences, or whether you (and your partner) might be better suited to another model from Helix's excellent range.
The Cocoon Chill Memory Foam is a 10-inch deep memory foam mattress made by industry giant and household name Sealy. Designed to adapt to your body to provide tailored support all over, this medium-firm mattress has three different foam layers, with luxury memory foam for deep contouring; responsive comfort foam to reduce motion transfer and prevent you sinking into the mattress; and a durable support layer. 
But where the Cocoon Chill Memory Foam mattress really stands out is its high-end stretch-knit cooling cover. It's infused with phase-change material, which absorbs and dissipates heat from your body and helps you stay sweat free all night. During the entire period in which we tested the Cocoon Chill, we didn't overheat once – even our hot-sleeping reviewer didn't wake up in a sweat. This feature, alone, elevates this mattress above its all-foam rivals. 
The Cocoon Chill Memory Foam mattress should be well-suited to most body types and sleeping positions. We found it especially comfortable for side sleeping, and it's a particularly good option for hot sleepers who want the 'hug' of memory foam. 
Edge support could be better, as is often the case with foam mattresses. But overall we highly recommend the Cocoon Chill Memory Foam, with top marks for its comfort and cooling abilities, and superior marks for its motion isolation and lack of sound. The price, too, is very appealing: it's permanently sold with a 35% discount – making it extremely competitive. If you're looking for an affordable, medium-firm memory foam mattress, there's a lot to like about the Cocoon Chill.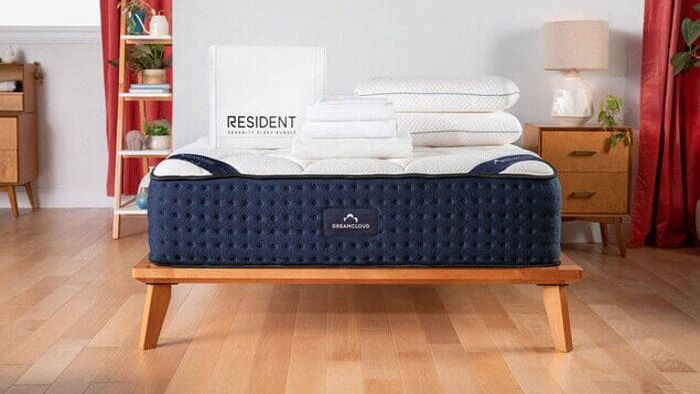 If you liked the sound of the Nectar mattress at number one but don't want an all-foam option, we highly recommend trying the DreamCloud. This luxury hybrid is also the best mattress for back pain at a lower-mid-range price: it isn't quite as plush as the premium Saatva Classic (another top choice for back pain), but it's a few hundred dollars cheaper and comes with free pillows (plus free sheets and a mattress protector in the current sale too). 
At 14 inches, this medium-firm mattress is one of the tallest in our guide, and it comes packed with five generous layers that offer firm, responsive support for your back as well as deep, soft cushioning all over your body. 
The core of the mattress consists of a layer of individually wrapped coils. These provide custom relief by adapting to your body shape, and give the DreamCloud a traditional innerspring mattress feel, with more bounce than you'll get from an all-foam option. The springs also boost airflow, helping dissipate heat during the night. Above these sit a gel memory foam layer, which is designed to contour to your body, cradling your shoulders, hips and other pressure points. There's also a cooling, quilted cashmere cover on top. 
Existing users love it: the DreamCloud averages a full five stars from almost 3,000 reviews on the DreamCloud website, and 4.2 out of 5 on independent review site TrustPilot, from a smaller pool of 800 users. The majority of reviewers comment on how comfortable the mattress is, how much better they sleep now, and how good the customer service is at DreamCloud. A few users say that edge support could be a little better for sitting on the side of the bed. 
Bear in mind that the DreamCloud is heavier than some other mattresses (a queen size weighs 85lbs compared to Nectar's 74lbs, while a king size weighs 107lbs) so you'll want two people to move it. Alternatively, in non-covid times you can pay an extra $149 for white glove delivery. We love that the DreamCloud comes with a huge 365-night trial and forever warranty. Shipping and returns are also free, which makes testing this mattress at home incredibly easy. 
The Nolah Evolution 15 mattress is available in three different firmness options: plush, luxury firm and firm. For heavy people and couples, look at the luxury firm (rated 6-7 out of 10 on the firmness scale) or the firm (rated 8 out of 10) if you enjoy a firmer sleeping surface that puts you on top of the mattress, as opposed to sinking into it. 
This Nolah mattress has a maximum weight capacity of 700lbs total, or roughly 350lbs per sleeper. There are mattresses out there that can accommodate a higher weight, but few come in the range of firmness levels as the Nolah and fewer still can match it for cooling power too.
The Nolah Evolution 15 mattress has a user rating of 4.9 out of 5 stars on the brand's website, with customers praising it for comfort in a range of sleeping positions, including stomach and back sleeping. This five-layer hybrid is made from foam and springs, so you get the best of both worlds in terms of comfort and support. 
Many of these layers, in addition to the cooling ArcticTex mattress cover, are geared towards keeping you cool during sleep. The HTC Cooling Quilted Euro Topper, for example, is made with 2" of heat-conductive foam, and this is bolstered by a 2" AirBreath Heat Escape Gusset to let excess heat flow out.
We talk about Nolah's AirFoam technology in our best cooling mattress guide, and in the Evolution 15 the brand has added a 2" layer of AirFoamICE to draw away excess heat at a faster rate than its standard AirFoam. This is just one of the reasons why the Evolution 15 is the best mattress for heavy people who sleep hot. There's plenty of support and durability too, with high-resilience foam adding spinal and lumbar support, and high-density foam making the mattress more responsive. Pressure relief and edge support is handled by HDMax Tri-Zone Support Coils and Nolah's E.D.G.E rails.
The best news is that Nolah Sleep runs regular mattress sales, so you can often save up to $700 on the retail price of the Evolution 15 – we have seen a queen size reduced to $1,599 and you get free gifts, which is superb for a mattress covered by a lifetime warranty.
The Birch Natural Mattress is relatively affordable for an organic model, and is made with a raft of certified materials including an organic cotton cover, plus organic wool. This hybrid mattress has a medium firm feel, making it well suited to side sleepers of an average to heavier body weight, as well as to stomach and back sleepers who need a comfortable yet firmer sleeping surface to keep their spine aligned in those positions. Because it uses organic wool, the Birch Natural Mattress is also cooling, though we recommend the Purple Plus (number four) if you sleep very hot. 
It's not common to see a high quality latex mattress at a lower price, and we regularly see the Birch Natural Mattress on sale with a queen size coming in at around $1,299. That puts it at a slight price advantage compared to the luxury innerspring hybrid Saatva Classic (at number two), though the Saatva is the better of the two for back support and a wider choice of firmness levels. 
You won't get the same deep contouring here as you would with a memory foam mattress such as the Nectar Memory Foam or the Purple Plus, but the two-inch layer of Talalay latex does conform a little. It won't sink beneath you though. The presence of pocketed coils also adds in a little push back and bounce. 
The pocket coil support core inside this mattress is reinforced with wool batting, and together they make up a zoned support system plus excellent edge support. This means you can sit on the edge of the mattress without slipping off, and you'll be able to spread out and use every inch of the mattress without fear of tumbling out of bed. The Birch is one of the best mattresses in this guide for pressure relief, especially if you feel pressure and soreness in your shoulders, hips and lower back when lying down. 
The warranty is better than the average here, at 25 years, and the trial is 100 nights, which is on a par with many other online mattress brands. We'd recommend the Birch Natural Mattress to side sleepers weighing 130lbs and over (if you weigh less it could be too firm), as well as for back and stomach sleepers of any weight who want an organic mattress that puts the focus back on natural, healthy sleep.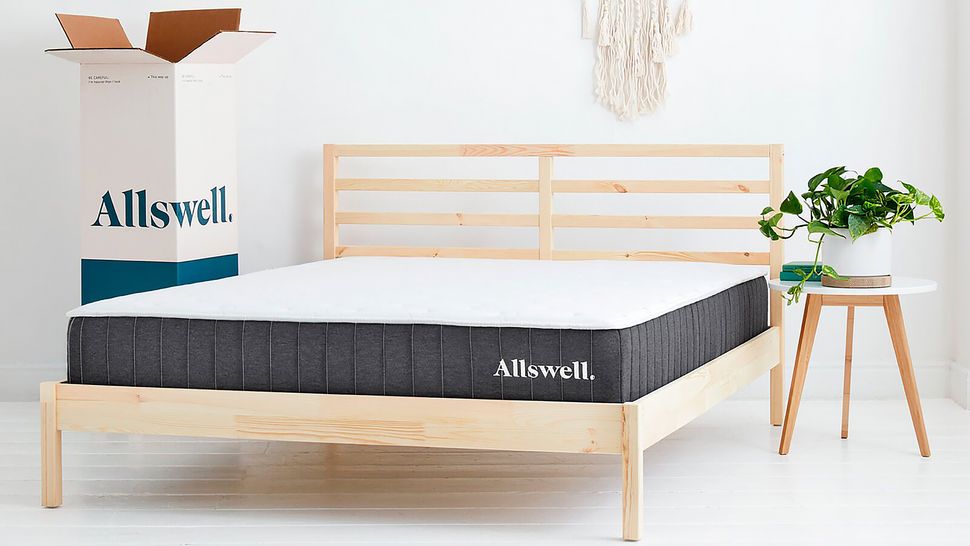 The Allswell is a hybrid bed-in-a-box mattress made from memory foam and coils. Backed by Walmart, it aims to deliver 'luxury' at a budget price – and while it doesn't compare to mattresses that cost more, many reviewers say it does a good job for the money.
Inside, a generous layer of individually wrapped coils help reduce motion transfer, making it a good choice for couples. On top, cooling, breathable memory foam provides cushioning and extra support, while also preventing you from overheating. Allswell classifies the mattress as medium-firm.
Like the Nectar, The Allswell is a bed in a box. It'll be shipped for free and arrive at your door rolled-up in a conveniently sized box, ready to sleep on within 24-48 hours. It also comes with a 100-night trial and 10-year warranty. 
Bear in mind that some premium features have been sacrificed to achieve the budget price tag. It doesn't have a removable cover, for example. There also isn't a discount on this one in Allswell's holiday sale. Nevertheless, The Allswell mattress offers good value for money. If you're looking for a quality, budget option, it's one of the best mattresses you can buy.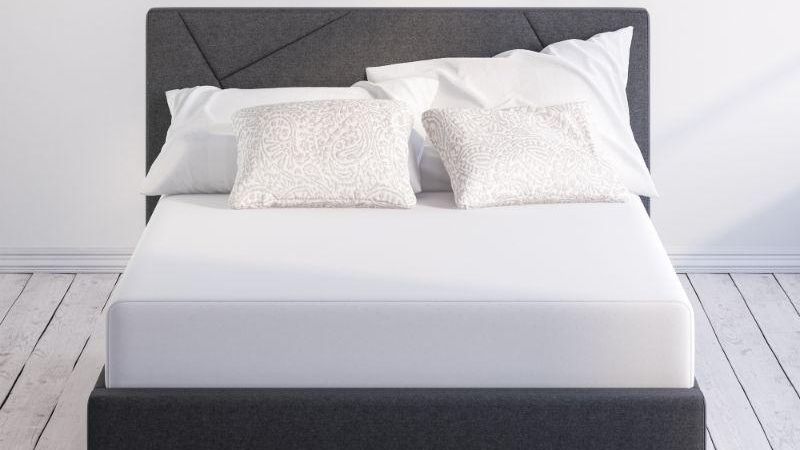 Update: The 10-inch Zinus Green Tea Memory Foam mattress has gone up in price since we reviewed it. The twin size, 6-inch version is still a great choice for an older child, but if you're looking for a cheap mattress for an adult, we'd recommend the Allswell instead.
The Zinus Green Tea Memory Foam isn't the best mattress you can buy – let's clear that up straight away. As you'll have seen in this guide, there are plenty of higher-end options with luxury materials and more advanced features. But if you're on a tight budget, or looking to furnish a spare room without breaking the bank, this Amazon best-seller is very good indeed and well worth considering. 
The Zinus Green Tea Memory Foam is an all-foam mattress. As the name suggests, it features green tea-infused memory foam, plus purified charcoal particles, which aim to neutralize odors and absorb moisture. It comes in a range of different thickness options: 6, 8, 10 and 12 inches, and the price increases with depth. 
We tested the 10-inch version – which starts from $235 – for three months and found it to be very comfortable and supportive, with good edge support and minimal motion transfer, so you won't be disturbed by a restless partner. (In case you're wondering, no, it doesn't smell of tea…)
The fantastic price is, of course, where this mattress really stands out. It isn't often you can buy a quality queen size mattress for under $400. It's also racked up a ridiculous amount of positive user reviews on Amazon – over 120,000, with an impressive average score of 4.5 out of 5. 
There are a few questions about long-term durability: we don't know how this mattress will perform after a few years of use. It's not the best choice if you overheat at night, either – a few of our reviewers became uncomfortably warm. But all in all, we think the Zinus Green Tea Memory Foam mattress is popular for good reason. If you're looking for affordable support and comfort, or want to give memory foam a try for the first time, it's a top choice for the money.
How to choose the best mattress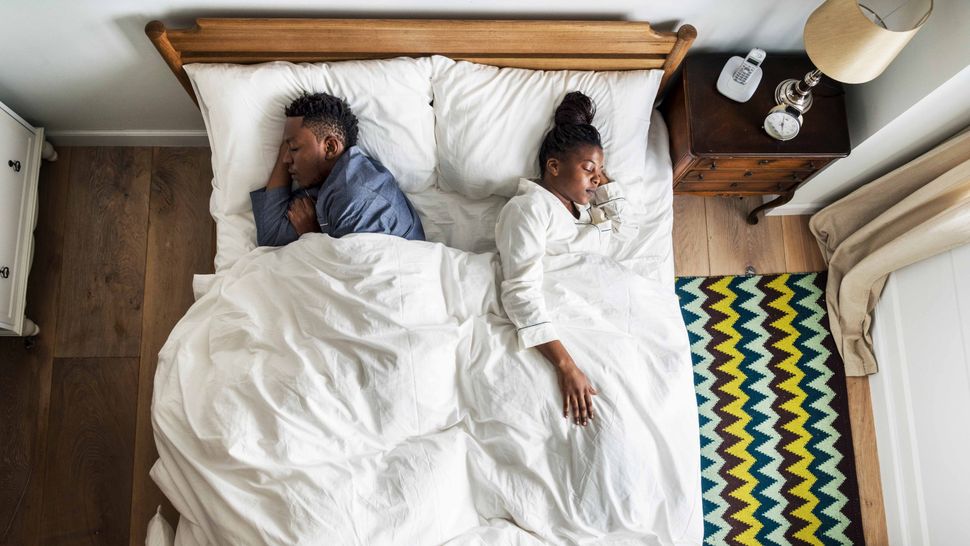 The only way to truly know whether a mattress is right for you is to sleep on it. That's why all the options in our best mattress guide come with a long risk-free trial – if you don't like one, you can send it back and try another. However, there are some key things to know that will help you choose the right mattress. 
Here, we'll answer some common questions people ask when buying a new mattress, and explain some key considerations to make. We'll also share our pro tips and tricks for choosing the best mattress for your budget, and recap the best-rated mattresses at the moment. 
Which is the best type of mattress?
The short answer is that there isn't a single best type of mattress. Why? Because everyone is different, so the right type for you depends on your body, your health and your sleep style. Secondly, it's because the differences between each type of mattress are increasingly negligible. Materials have advanced so much over the last five years alone that it can be difficult to notice any perceptible difference when you're sleeping on them. 
That's good news for you: it means you should be able to pick any of the options in our best mattress guide and be extremely happy with your choice – regardless of whether it's made from copper-infused memory foam, coils, cooling latex, or a cutting edge combination of all-natural materials.
However, it can be helpful to know what each mattress type is before you make your final choice. With that in mind, here we walk you though the main options, highlighting the key differences between each…
Memory foam mattresses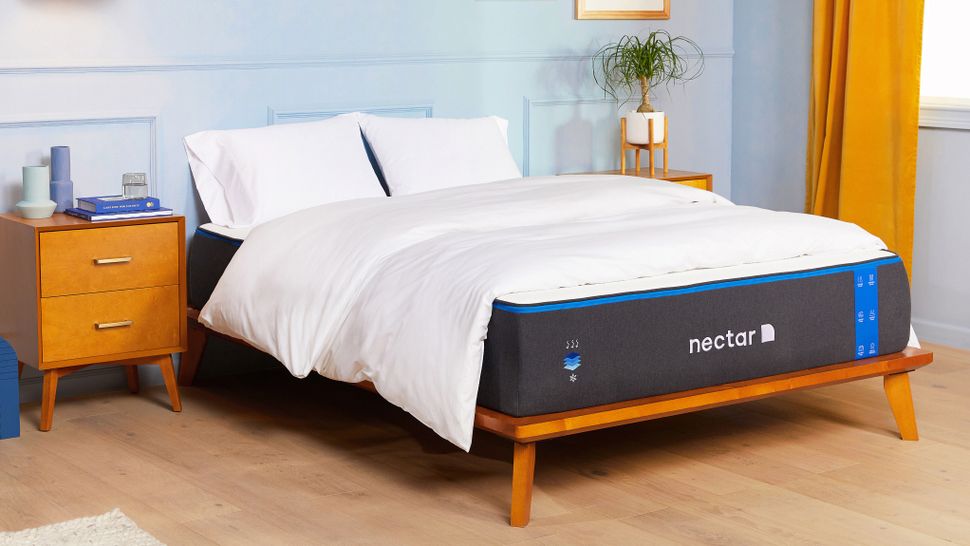 Memory foam is a great option for anyone who likes to feel 'hugged' by their mattress. This material contours to your body, providing better pressure relief than spring-based options, and is excellent at absorbing motion. That last benefit alone makes it a top choice for anyone who shares a bed with a restless partner (but not the best option if you prefer some bounce in your mattress – you'll want an innerspring or hybrid instead).
One key feature of memory foam is that you sink into it – that is what provides the above-average cushioning. As with any all-foam mattress, such dense material can feel warmer at night than other options. That said, the best memory foam mattresses now come packed with special cooling materials designed to regulate your temperature while you sleep. 
If you seriously overheat at night, you may still prefer to avoid an all-foam mattress. But if you love the cushioning feel of memory foam, there are plenty of 'cooling' memory foam mattresses that are worth trying. These range in price from the budget-friendly Cocoon Chill Memory Foam mattress (from $499) to the ultra-premium Tempur-Breeze (starts at over $3,000).
Innerspring mattresses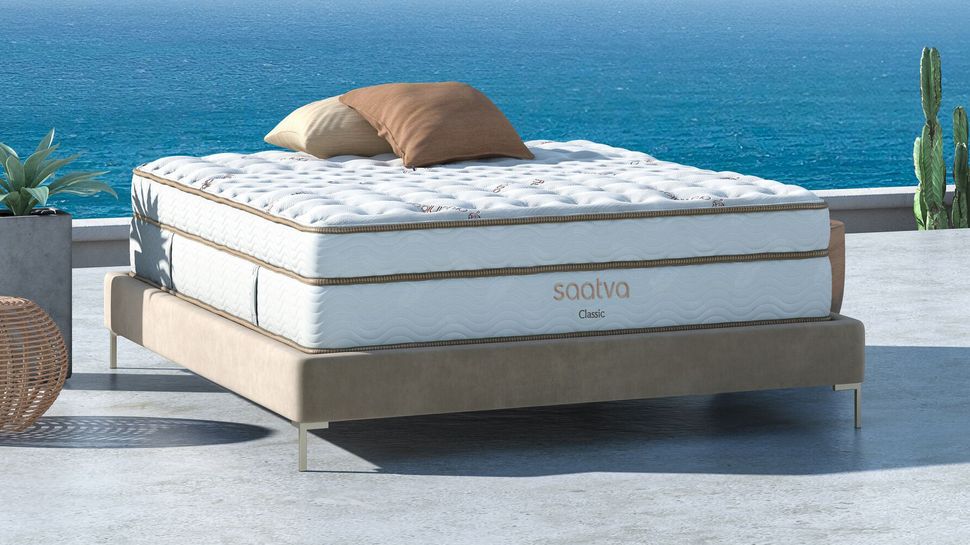 Innerspring mattress use a coil-based support system to provide comfort and structure. The quantity, height and design of the coils vary, and while traditionally innerspring mattresses were made with interconnected coils, the term is increasingly used to describe pocket spring mattresses. 
These feature individually wrapped coils that sit inside their own fabric pocket and can move independently – providing better pressure relief, greater comfort and more effective motion isolation. Generally speaking, the more pocket springs in a mattress the better the support. You can also use one of the best mattress toppers to instantly add an extra layer of support and comfort.
One key difference between innerspring mattresses and all-foam options is that they're buoyant: you sleep on top of them, rather than sinking into them. That's good news for hot sleepers, as it means your body heat is less likely to be trapped by the mattress, plus the springs allow more air to circulate than dense foam. Innerspring mattresses also have more bounce than all-foam options, and can be cheaper.
Hybrid mattresses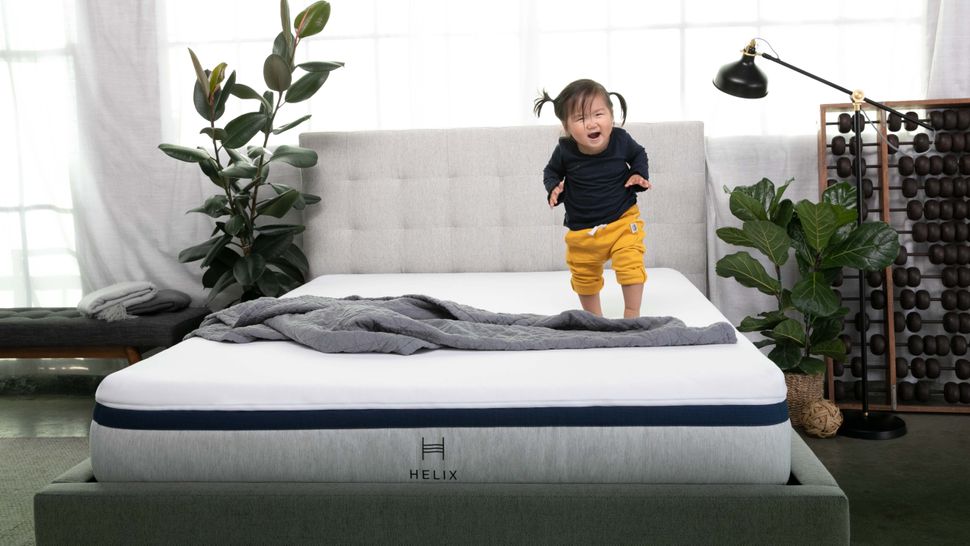 Hybrids bring you the best of both worlds: you benefit from the tailored support of memory foam, gel or latex, while also getting the subtle bounce and increased airflow of springs. The coils in hybrid mattresses are usually smaller though, and you'll often (but not always) have a thinner memory foam layer. 
Many of the best mattresses are hybrid models. They're a flexible option that make a good compromise for couples with different sleep preferences, and they're also a good choice for hot sleepers who love the cushioned feel of foam.
Latex mattresses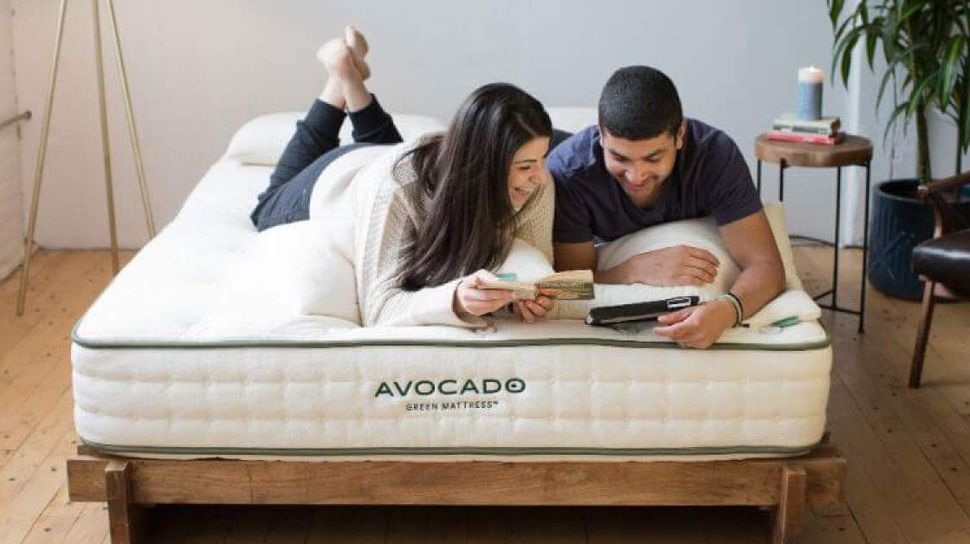 Latex mattresses use a durable latex foam made from natural materials, rather than synthetic materials (which memory foam mattresses are made from). If you're looking for an organic mattress, latex is the best mattress material for you. 
It isn't as dense as memory foam, which makes latex mattresses less prone to overheating. Latex also provides good contouring and bounce. On top of that, the durability makes latex a fantastic investment if you want your mattress to really last, but it doesn't come cheap. Read our organic mattress guide for latex options.
Mattress FAQ
How long does a mattress last?
On average, a good mattress should last seven to eight years, but this depends on various factors including what type of mattress you own, what it's made of, how often it's used, and how many of you sleep on it. (We explain more in our feature answering how long does a mattress last?).
So a guest room mattress used only occasionally may last a little longer than the general guidelines, while the main mattress on your bed – unless it's a good quality mattress – will wear out in less than seven years. 
The manufacturer's warranty is a good indication of how long the mattress should last, but you will need to care for it properly too. Cleaning your mattress regularly will help it last longer – see our guide on how to clean a mattress.
How do I know the right mattress size?
One golden rule for choosing the right size of mattress is to make sure it's 10cm longer than the tallest person sleeping on it. Width-wise, if you're sharing a bed, you and your partner should be able to put your hands under your head without your elbows touching. If you sleep alone, you'll have the right size mattress if you can put your hands under your head without touching the edges. So measure that distance and as long as you choose a mattress wider than that, you're good. 
Most options listed in our best mattress guide are available in twin, twin XL, full, queen, king and Cal king sizes. Some come in split options too, which enable you to choose a different mattress firmness to your partner. You can also find mattresses with a different level of firmness on each side.
Generally speaking, the bigger and deeper the mattress, the higher the price. Most twin mattresses cost a few hundred dollars less than the queen size, while the king and Cal king sizes average around $200 more than the queen size. Hybrid mattresses, luxury and premier versions generally cost more than the basic model.
How do I know the right mattress firmness?
Medium firm is the most popular mattress choice – that's why most flagship mattresses fall within a range of 5-7 on the firmness scale (10 is the firmest). 
However, mattresses are subjective. Firmness and comfort depend on a wide range of factors including your weight, height, sleeping style and whether you experience any pain, such as in your back or hips. So one person's experience of a mattress is likely to be different to that of another person.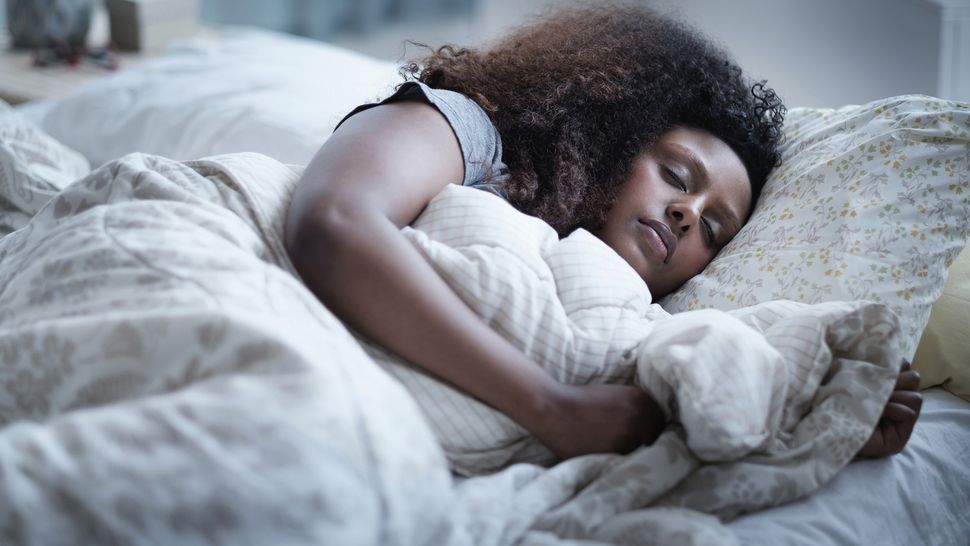 That's why we use a range of different people to test our mattresses – and it's also why we look through thousands of user reviews. Keep this in mind when noting our 'firmness gauge', which ranges from 1 to 10, as you may find a mattress to be slightly softer or firmer than we found it.
Nevertheless, there is some broad advice for deciding which level of mattress firmness you might be best-suited to…
1. Consider your sleeping position
Back sleepers often benefit from a medium-firm mattress. This provides neutral spine alignment while supporting the hips and shoulders. If a mattress is too soft, back sleepers may find their spine forming an uncomfortable 'U' shape, creating strain. Too firm and the natural 'S' curve of your spine won't be supported. 
Side sleepers need good pressure relief on their shoulders, knees and hips. A medium to medium-soft mattress is usually a good choice. If it's too soft, the spine won't align properly with the shoulders and hips. Memory foam is often the best mattress choice for side sleepers due to its above-average contouring. 
Front sleepers fare better with a firmer mattress. This lifts the hips up so that they're in alignment with the spine, and prevents the spine from forming a 'U' shape. If it's too firm it'll be uncomfortable – particularly for women – and won't allow the spine to curve naturally. Too soft and it can feel almost suffocating. Innerspring and hybrid mattresses can be a better choice than foam for front sleepers.
Combination sleepers should choose according to their dominant sleep position (the position you normally fall asleep in). If you don't have one, a medium firm mattress will dish out the best support and comfort across most positions.
2. Consider your body weight
Sleepers weighing 130lbs and below don't sink as far into a mattress and are often well-suited to softer options: between 2 and 4 on the firmness scale. However, a medium-firm mattress would also be a good choice.
Sleepers weighing 130-230lbs are often better-suited to medium and medium-firm mattresses, between 5-7 on the firmness scale. 
Sleepers who weigh 230lbs or more can be well-suited to firmer mattresses, between an 8-10 rating, which prevent them sinking through the comfort layers.
What are mattress trials and why are they useful?
It can take at least three weeks for your body to adjust to a new mattress. That's especially true if your old mattress wasn't supporting you properly, so don't assume that if you wake up sore it's because your new mattress is wrong – it could be your body getting used to better support. 
Most mattress trials are at least 21 days long for this reason, though 100 nights is the average. Aside from how a mattress feels, there's a quick trick you can use to check whether it's the right firmness for you. Lie down and place your hand in the small of your back: if there's a big gap, it's too firm; if there's no gap, the mattress is too soft.
Read the conditions of a brand's mattress trial fully before buying to make sure you understand what criteria you would need to meet if you changed your mind during the trial period and what to return it. Some brands, for example, say you have to sleep on the mattress for at least three weeks and that it must be protected by a waterproof fabric covering. For help there, read our best mattress protectors guide.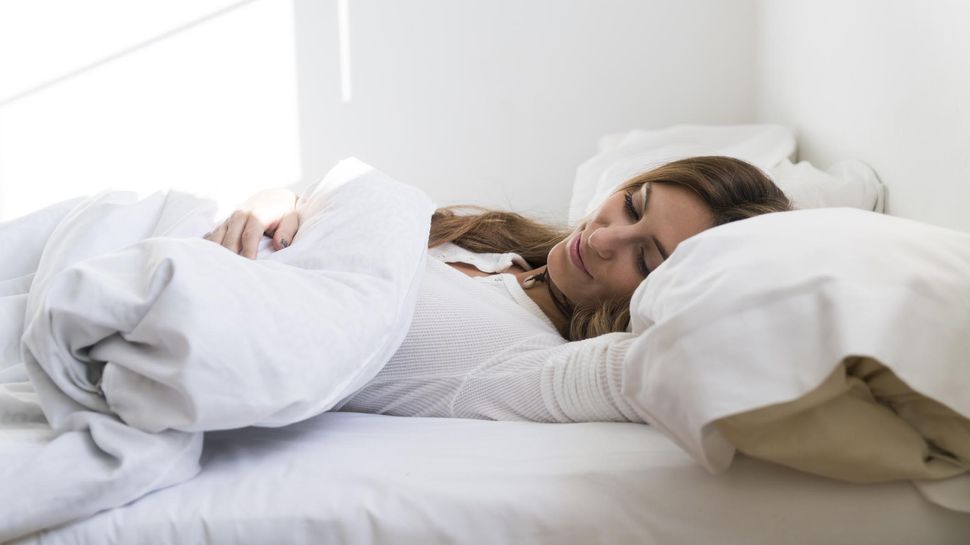 How long does it take to break in a new mattress?
This depends on the type of mattress, but it can take anywhere from 30 days to three months to get used to new levels of support and comfort. If you're choosing a very different type of mattress to your old one, you will notice the difference for a while longer.
To help you break in your new mattress, give it the time it needs to decompress. This can take anywhere from a few hours to 72 hours, so be patient. Also, relax on different parts of your new mattress and keep sleeping on it to help it 'bed in' faster. Try to resist sleeping in another bed or on the sofa, as the faster you break in your new mattress the sooner you'll be sleeping better.
What is the best mattress in 2022?
When it comes to value for money, the Nectar Memory Foam is one of the best mattresses you can buy. It's comfortable and supportive, and extremely competitively priced. A twin starts at $499, while a queen size costs $899 – and all sizes come with $399-worth of free sleep accessories added to your order. That's fantastic value, but the Nectar Memory Foam also comes with a huge 365-night trial – you can sleep on it for up to a year to decide whether it's right – and a forever warranty.
Alternatively, if you have a little more to spend, or prefer a mattress with a little more bounce, we highly recommend the luxury hybrid innerspring Saatva Classic mattress. It costs around $1,400 for a queen – there's usually a $200 discount to be found – and if you're looking for premium hotel-style comfort, this is the one. It's also been approved by the American Chiropractic Association, making it a good choice if you have back pain.
Another perk to buying from Saatva is the brand's free White Glove Delivery service. As part of this, Saatva's experts will set up your new mattress in your bedroom of choice, and remove your old one if you arrange it in advance. 
So if you want the best value for money, choose the Nectar. If you want hotel luxury, and you have more to spend, try the Saatva.
What are this year's best-rated mattresses?
Nectar and Saatva aren't the only top-rated mattresses – the following options all excel in different areas too. You'll find more information about each one in our guide. Hit the jump-link and it'll take you to the right section of our guide.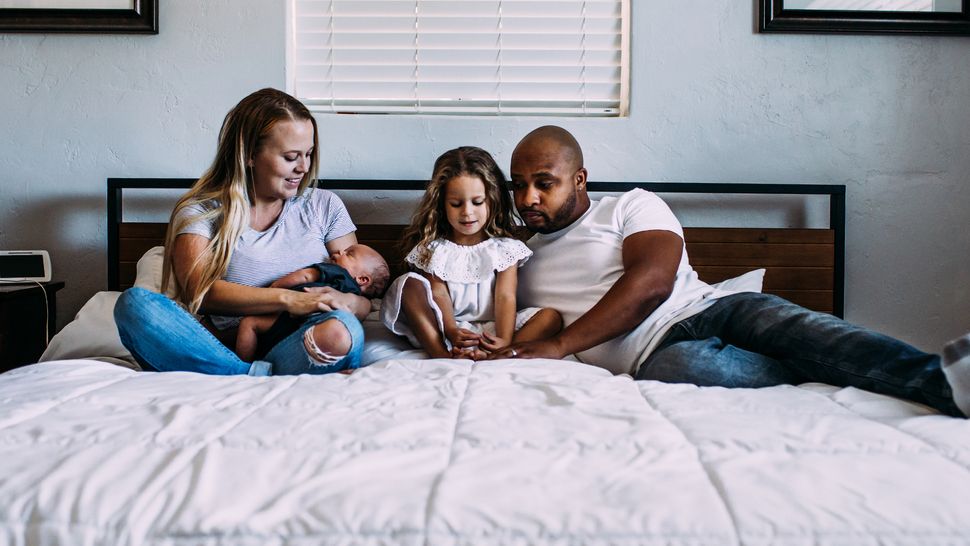 When is the best time to buy a new mattress?
There are cheap mattress deals all year round – leading mattress maker Nectar, for example, has been running its best-ever offer for over a year now. However, certain months to tend to have bigger discounts than others.
The lowest prices of the year appear in November in the form of Black Friday mattress deals and Cyber Monday mattress deals, and in February, during the Presidents Day mattress sales. The latter is when people slowly start spending again following the January lull, and retailers look to stoke interest with strong offers and prices that are often as low as Black Friday.
The Memorial Day mattress sales are another key time to buy a new mattress, as retailers look to make way for newer models launching over the summer by discounting older stock. For the sheer volume and variety of discounted mattresses, it's as good as Black Friday – but we've noticed prices don't always dip quite as low. You might see the same discount advertised – $200 off, say – but the price may have gone up, so while the mattress is cheaper than its previous full price, you'd have saved more if you bought it in the November or February.
The same can be said of the July 4th mattress sales and Labor Day mattress sales: discounts typically match those offered during other major holidays, but many of the prices aren't quite the lowest. They're generally still good deals though, and worth grabbing if you need a new mattress. 
Here's when you shouldn't buy a new mattress if you can help it: over the summer. This is the most expensive time of the year, with prices generally at their maximum. You might see similar discounts advertised, once again, but prices can be as much as $200 more than at other times of the year.  
Mattress jargon buster: key terms explained
If there's one thing mattress manufacturers love, it's jargon. From motion isolation to reinforced edge support, you'll see the same terms and phrases pop up across multiple brands, but what do they all mean? Let's break it down… 
Adjustable base compatibility – the degree to which a mattress can be elevated (top, bottom or simultaneously) or bent into an upright position on top of an adjustable bed base.
Antimicrobial materials – usually cotton, fiber or foam that has been treated to prevent the growth of dust mites, bacteria and fungi.
Certified organic – applies to mattress materials that are organic and Global Organic Textile Standards (GOTS) certified.
Coils / coil springs – wires, formed in the shape of spirals, usually found in the support layer of an innerspring or hybrid mattress. 
Comfort layers – these live at the top of the mattress and are responsible for how comfy the mattress feels when you lie on it.
Cushioning depth – this measures how far you sink into the mattress and how much it conforms to your body.
Ease of repositioning – how well the mattress supports you when you're moving into a new sleeping position.
Firmness – used to describe the compression resistance of a mattress, and also how soft or hard the surface is when you lie on it.
Hypoallergenic – mattresses made from materials that are less likely to cause an allergic reaction. You'll see this term used a lot on natural and organic mattresses.
Motion isolation – how much movement can be felt on either side of the mattress. If you share with a restless sleeper, motion isolation is important so that you aren't disturbed by your partner's movements.
Off-gassing – the smell that accompanies some mattresses when they are unboxed. This is normal and the smell is caused by certain chemicals evaporating into the air. We cover this in more detail in our feature: what is mattress off-gassing. 
Pressure relief – all the best mattresses offer this. Pressure relief refers to how much a mattress minimizes pressure points on your body when you're lying down. Common points of pressure are the shoulders, hips and back. Without good pressure relief, you could be dealing with soreness, loss of circulation, and restlessness due to in-bed discomfort.
Recovery time – the speed with the mattress returns to its normal shape after being compressed.
Reinforced edge support – keeps your mattress stable and supportive by creating a solid structure around it, and ensures you can sleep up to the edge of your mattress. Edge support is achieved with materials such as foam, steel rods or thick coils.
Sagging – refers to dipping or a loss of support in specific areas of the mattress. Sagging occurs mainly in older mattresses. For more, see our guide to: how often should you replace your mattress guide.
Warranty – the manufacturer's policy outlining what it will and won't cover in terms of repairing or replacing the product if faults occur within a specific period of time. Learn more in our how do mattress warranties work feature.
Read more: