The best unlocked phones may cost more upfront, but you're also free from payment plans and contracts. Not only do you get to pick the device you want, you can then bring that unlocked handset to the best phone carrier for your needs. Of course, the downside is that you have to front your phone's cost upfront in most cases.
Don't worry if you want to switch carriers: It's super easy to jump from one to another when you own an unlocked phone. And the best part is, you don't have to pay any early termination fees.
While the best unlocked phones almost certainly support GSM carriers like AT&T and T-Mobile, it's best to look for devices that work with all the major U.S. providers, including Verizon. That way, you can freely choose to take your device to any carrier.
What are the best unlocked phones?
The best unlocked phone based on our testing is the Google Pixel 5a. Taking over from the Pixel 4a before it, the Pixel 5a offers users Google's excellent cameras and screen that are capable of challenging much more expensive devices, although it's a bit more expensive than last year's model. 
Coming in hot are the new Pixel 6 and Pixel 6 Pro, which offer premium Android experiences, stellar camera performance, and excellent AI/machine learning capabilities thanks to the new Tensor chip.
Those willing to spend more should look into the latest phones from OnePlus, which makes some of the best unlocked Android phones. The OnePlus 9 features the same top-of-the-line processor as many top Android flagships with even faster 65-watt charging. But the OnePlus 10 Pro is arriving in the next few months — it's already out in China — and that could land on this list as well.
If you're primarily concerned about battery life, last year's version of the inexpensive Moto G Power, which starts at $199, remains our undisputed battery life king thanks to a massive 5,000-mAh battery and energy-sipping CPU. In fact, we'd still recommend that device over the Moto G Power (2022) which takes a big step back in terms of performance.
Finally, iOS loyalists who prefer phones larger than the iPhone SE should note that Apple usually sells its phones unlocked. That includes the iPhone 13. But the arrival of the new iPhones have meant price drops for the remaining models, which means less money to pay up front. Likewise, Samsung's Galaxy S21 phones can be bought unlocked, with the Galaxy S21 FE as one of the more affordable options.
Samsung has just announced its new Galaxy S22 range during its latest Unpacked event. The new lineup includes the Galaxy S22 (priced at $799), the Galaxy S22 Plus ($999) and lastly, the Galaxy S22 Ultra ($1,199).
The best unlocked phones you can buy today
Providing everything you could want for surprisingly little cash, the Google Pixel 5a replaces its Pixel 4a predecessor as our pick of the best unlocked phones. Even though it costs half as much as the typical flagship phone, the Pixel 5a's 6.4-inch display and dual rear cameras can still keep up. It also boasts an IP67 water/dust resistance rating, important for keeping your device safe for as long as you own it.
There are a couple of limitations that are worth keeping in mind. First off, you can only buy this phone in the U.S. and Japan, so tough luck to U.K. readers who might have thought about picking this up. The other issue is a lack of computing muscle since the chip hasn't been changed from the Pixel 4a 5G.
Nonetheless, you get a very capable camera phone — in fact, it's the best camera phone under $500. Though the Pixel 5a doesn't have flagship features like a high refresh rate display or a telephoto camera, it's a great phone all around. But now the new Pixel 6 and Pixel 6 Pro are here, which offer top-tier experiences thanks to the new Tensor chips and improved camera hardware.
Read our full Google Pixel 5a review.
While we think the Pro models are better all around, we picked the iPhone 13 as the best unlocked phone from the new lineup. It offers a compelling camera experience, much improved battery life, and all the things that made the iPhone 12 before it good.
Thanks to the new A15 Bionic chip powering it, the iPhone 13 can crush through any task you set before it. And with the Neural Engine upgrades, the iPhone 13 can pull off some impressive photography and video recording feats, notably Photographic Styles and Cinematic mode which rely heavily on the iPhone 13's AI strengths.
This is the best iPhone for most people with its affordable price (and 128GB of storage on the base model). It'll take some amazing pictures and videos, go for years to come, and offer you a top-tier 5G experience on whatever carrier you choose.
Read our full iPhone 13 review.
If you're looking for a slightly upgraded experience over the Pixel 5a, then be sure to check out the Pixel 6. The latest phone from Google ticks all of the boxes with powerful hardware, superb cameras, and an affordable price starting at $599. 
If there's one problem with the Pixel 6, it's the lackluster battery life. We saw it last several hours shorter than other flagship phones, but we suspect it might have something to do with the older 5G modem — we saw much better battery life on LTE.
Even with the disappointing battery life, the Pixel 6 is an impressive device thanks to its cameras and Tensor-powered smarts. This phone can do a lot, some of which no other phone can do thanks to enhancements in AI and Google Assistant.
Read our full Google Pixel 6 review.
The OnePlus 9 is a fantastic phone, especially for the money. You get a flat 6.65-inch FHD+ 120 Hz display that looks amazing, the same 48MP wide and 50MP ultrawide cameras as the OnePlus 9 Pro, and the best processor you can get with an Android device last year, the Snapdragon 888.
Battery life is another major plus, with the OnePlus 9 lasting for 10 hours and 51 minutes in the Tom's Guide battery test with the 120 Hz mode enabled. Best of all, the OnePlus 9 starts at $729 for the 8GB/128GB model. That's a lot of phone for the money and it offers a real challenge to Samsung's Android crown.
 Read our full OnePlus 9 review. 
Coming in at hundreds less than the competition, the Pixel 6 Pro is one of the best premium Android experiences you can get. From a beautiful 6.7-inch OLED display with a dynamic 120Hz refresh rate to the incredible cameras, the latest flagship from Google seriously impressed us.
Of course, no phone is perfect and the Pixel 6 Pro's weakness comes down to its battery life. Despite sporting a 5,000 mAh power pack, the Pixel 6 Pro turned in a disappointing battery life result in our testing. However, in our anecdotal experience, the phone lasts more than long enough to get through a day.
Starting at $899, the Pixel 6 Pro shows that Google means business this year. It's the best Android camera phone, the Tensor chip is really good, and the phone feels premium — this is the device that Google fans have been asking for since the beginning.
Read our full Google Pixel 6 Pro review.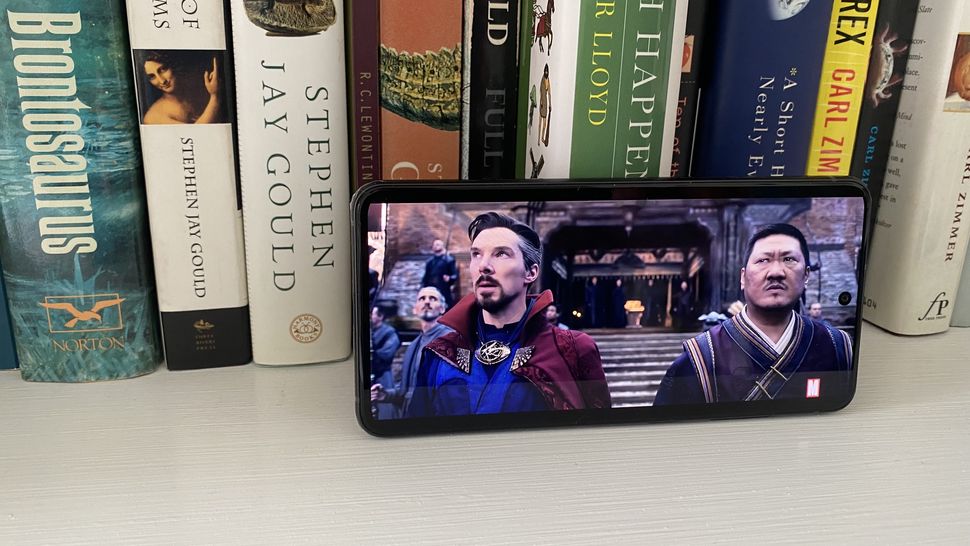 There are certainly more powerful Samsung flagships, but the Galaxy S21 FE is a very appealing unlocked phone for the very reason that it delivers many of the same key features as other Samsung flagships, but for less money. The Galaxy S21 FE costs $100 less than the standard S21 and $500 less than the Ultra — not inconsiderable discounts when you're paying for a phone upfront.
For that price, you still get a phone with a powerful Snapdragon 888 chipset, a triple camera array and a 120Hz refresh rate. (Unfortunately, the refresh rate is not adaptive, so there's a hit on battery life.) Throw in a bright screen, and this is a very good value.
Read our full Samsung Galaxy S21 FE review.
Samsung just introduced the new Galaxy S22 lineup, which includes three phones: the Galaxy S22, Galaxy S22 Plus and the Galaxy S22 Ultra. And although the Samsung Unpacked event didn't include any new announcements on the affordable FE model, the S22 models are still worth considering buying as unlocked phones. 
The Galaxy S22 Ultra is one of the most powerful (and expensive) entries on this list. It's got almost anything you could ever want in a phone, including a built-in S Pen stylus. It has powerful cameras, the top-tier Snapdragon 8 Gen 1 processor, plenty of storage options (including up to 1TB), and a jaw-droppingly gorgeous display. 
We wish the Galaxy S22 Ultra had better battery life, though. In our testing, it managed 8 hours and 50 minutes in the 120Hz adaptive refresh rate mode. That's well below the 10-hour mark we like to see from phones. For reference, the iPhone 13 Pro Max and its 120Hz adaptive refresh rate screen went for 12 hours and 16 minutes, well beyond Samsung.
But if you're firmly in the Android camp, the Galaxy S22 Ultra is hard to beat right now. You'll just have to pay a hefty $1,199 for the privilege. 
Read our full Samsung Galaxy S22 Ultra review.
If you want the latest and greatest small phone, then look no further than the iPhone 13 mini. It's a powerful little thing, thanks to its A15 Bionic chip. It's also a great camera phone, thanks to upgrades in the sensor and lens hardware, plus new AI-based features.
Though it's not the full premium experience that you'll find on the Pro models, the iPhone 13 mini nonetheless offers a compelling option for people who like small phones. Rumor has it that this is Apple's last hurrah with diminutive handsets, so be sure to snap this up while it's around.
Read our full iPhone 13 mini review.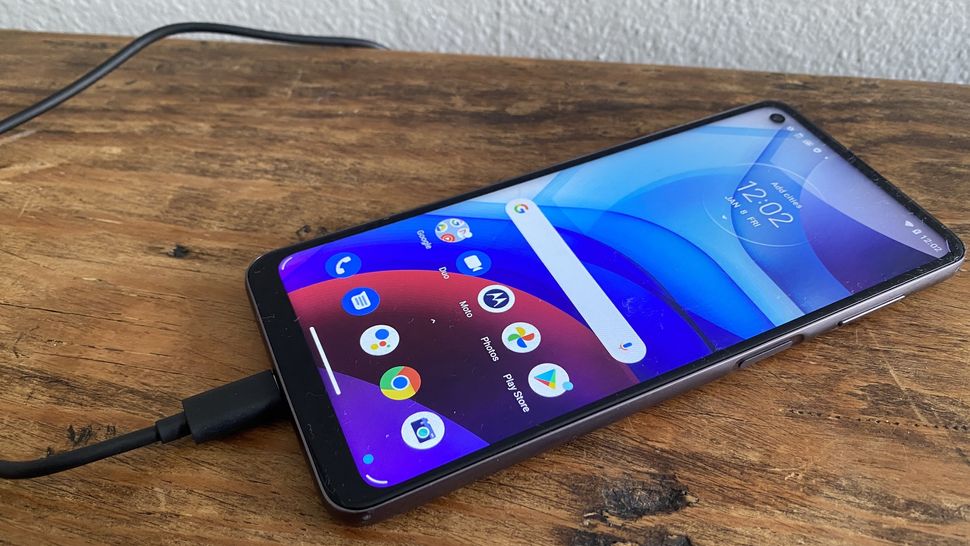 When it comes down to it, sometimes you just want a phone that will handle the basics and last all day, if not longer. That's where the Moto G Power (2021) comes in with its mammoth 5,000 mAh battery and power-efficient specs. This phone looks quite nice and runs laps around some of the top-tier devices in terms of battery life, going for more than 14 hours in our testing. That's just about 4 hours longer than the average.
The 2020 Moto G Power was already set at an attractive price, but Motorola one-upped itself for the 2021 model. If you're okay with skimping a bit on RAM and storage, you can get yourself one of these phones for a mere $199. If you want to bump up to 64GB of storage and 4GB of RAM, you need only fork over $50 more. Talk about an incredible price for an unlocked phone.
Motorola has unveiled an updated version for 2022, but that version of the Moto G Power has a weaker chipset that affects performance. It also doesn't last as long as the Moto G Power (2021), making the older phone the better buy.
Read our full Moto G Power (2021) review.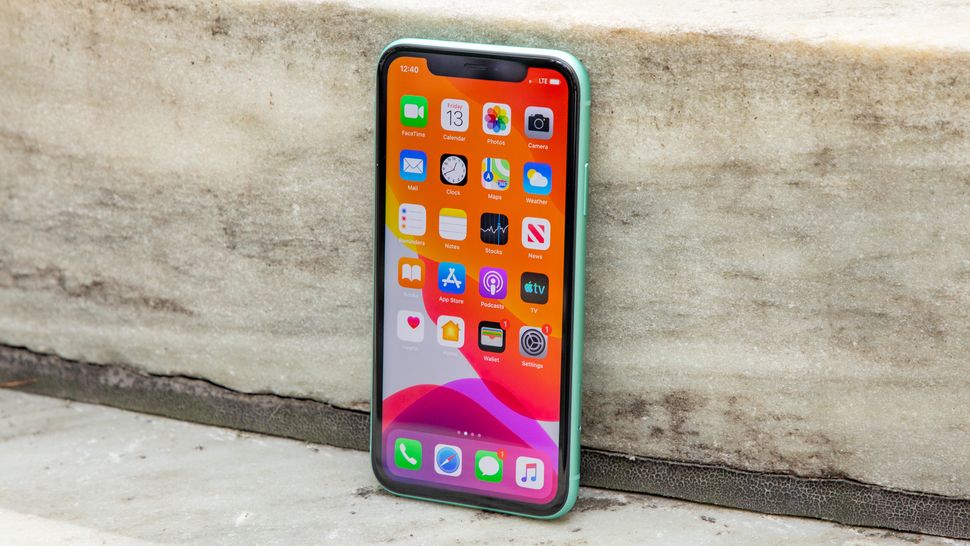 The iPhone SE and iPhone 13 may be some of the best unlocked phones you can get, but they're not the only unlocked phones available from Apple. If you're looking for something a little larger, now at $200 off its debut price, the iPhone 11 is the way to go.
Other phones offer bigger OLED screens, 5G, and more cameras. But the lower price tag on the iPhone 11 — it now starts at $499 in the wake of the iPhone 13's unveiling — is too attractive to ignore. Besides, you're not giving up that much for those savings. You still get two rear cameras that offer the same features found in the iPhone 11 Pro series, like better photos in low light.
The powerful A13 Bionic processor is the same, too, and the iPhone 11 actually outlasted the iPhone 11 Pro in our battery test. The modem in the iPhone 11 isn't as fast and only connects to LTE. While the older phone supports fast charging, you'll have to buy your own charger to reap the benefits, But these are small sacrifices to make for an otherwise top-notch phone. You can order an unlocked version of the iPhone 11 from Apple.
Read our full iPhone 11 review.
How to choose the best unlocked phone for you
Find a phone that works on your carrier: The vast majority of unlocked devices operate on GSM networks in the U.S. These include AT&T and T-Mobile, as well as discount carriers that run on those networks, such as Cricket Wireless, Metro by T-Mobile and Straight Talk. Some so-called multimode unlocked phones also work with CDMA carriers like Sprint and Verizon, such as all of Apple's iPhones, and the Google Pixel 4a.
Make sure the coverage map fits your needs: In terms of coverage area, there's less discrepancy between networks than ever before, but there are still gaps, especially in less-populated areas. "Make sure [the phone you're buying] works on a carrier that offers good coverage in your area," advised Avi Greengart, research director for consumer platforms and devices at market research firm Current Analysis.
Shop around, and don't be afraid to go used: Because some unlocked phone makers skip the carriers to sell their devices, they can often pass those savings onto you. However, don't be afraid to entertain buying one of the best used smartphones, as you can often find very tempting offers on previous-generation flagships from sites like Swappa, Decluttr and even Amazon for refurbished examples.
How we test unlocked phones
Every smartphone Tom's Guide evaluates is tested for days in real-world use cases and benchmarked with a gamut of performance-measuring apps. We use a light meter to ascertain display quality data, like brightness and color accuracy, and our proprietary battery test determines longevity on a charge by streaming webpages over a 4G or 5G network.
We explore the software, test gaming performance and conduct live camera comparisons with rival handsets. We also factor in network compatibility, so you can be certain whether a device will be operational on your carrier before you buy. Each of these factors plays a part in our comprehensive verdict.