The best unlocked Android phones give you ultimate control over your smartphone buying experience, rather than buying your handset through a wireless carrier. When you buy a phone unlocked, you can pick a device without having to commit to a specific carrier and wireless plan. And many of the best Android phones are available unlocked, given you ample choice.
Generally, these Android phones are sold directly by the phone makers themselves or through online retailers like Amazon and Best Buy. And once you've made your choice, you can start searching for the best cell phone plan from the phone carrier of your choosing. While you'll have to pay more upfront to buy a phone unlocked, it gives you complete control over your carrier, contract length, cost and more.
So what are the best unlocked Android phones? And which one will best suit your current budget? Here are our current picks.
What are the best unlocked Android phones?
The best unlocked Android phone you can get is the best value on this list — the Google Pixel 5a. Other phones boast more premium features, but it's hard to beat the Pixel 5a excellent cameras and 5G compatibility that cost you less than $500. If you can afford to pay a little bit more, the Pixel 6, powered by Google's Tensor processor is also a great option.
We like the premium features in the OnePlus 9 Pro, though the OnePlus 10 Pro is about to replace it. If you want premium features for less, the Samsung Galaxy S21 FE packs many of the same capabilities as the more expensive members of the S21 lineup, but for a lower price. 
Speaking of low prices, you'll find plenty of low cost options on this best unlocked Android phones list, including the Samsung Galaxy A52 5G and Moto G Stylus. And if you're interested in foldables, then we think the Samsung Galaxy Z Flip 3 is your best bet since it starts at $999.
Samsung has just unveiled its new Galaxy S22 lineup as part of its latest Unpacked event. The new range of smartphones features the Samsung Galaxy S22 (priced at $799), the Samsung Galaxy S22 Plus ($999), as well as the Samsung Galaxy S22 Ultra ($1,199). All of the models are available for pre-order now and are set to release on February 25. Although we'll need to wait for the full reviews before drawing any conclusions, it's likely that the newly announced lineup will feature in our roundup of the best unlocked Android phones. 
Make sure to read our Samsung Unpacked live blog to catch up on the latest announcements from the event. We've also put together a series of hands-on stories on the entire S22 range: Samsung Galaxy S22 hands-on, Galaxy S22 Plus hands-on and Galaxy S22 Ultra hands-on.
The best unlocked Android phones right now
Because unlocked phones require you to pay the full cost upfront, we think the Google Pixel 5a is your best bet. While not the most powerful device, it's got a great camera and a low price tag that makes it the best midrange phone you can buy. It bests its predecessor, the Pixel 4a, with a bigger display and battery, plus 5G and a second camera.
Thanks to Google's powerful photo software, the two cameras produce terrific shots. With a 6.43-inch display, this phone might be a bit large for some hands (and it's considerably larger than the 4a). You'll also get a 3.5mm headphone jack, a fleeting sight on smartphones these days.
For $449, the Pixel 5a is one of the best Android values right now. While it might have middling performance, its incredible cameras, big battery, and 5G make it a great phone to buy for budget-conscious buyers. Its biggest flaw is that it's limited to the US and Japan.
Read our full Google Pixel 5a review.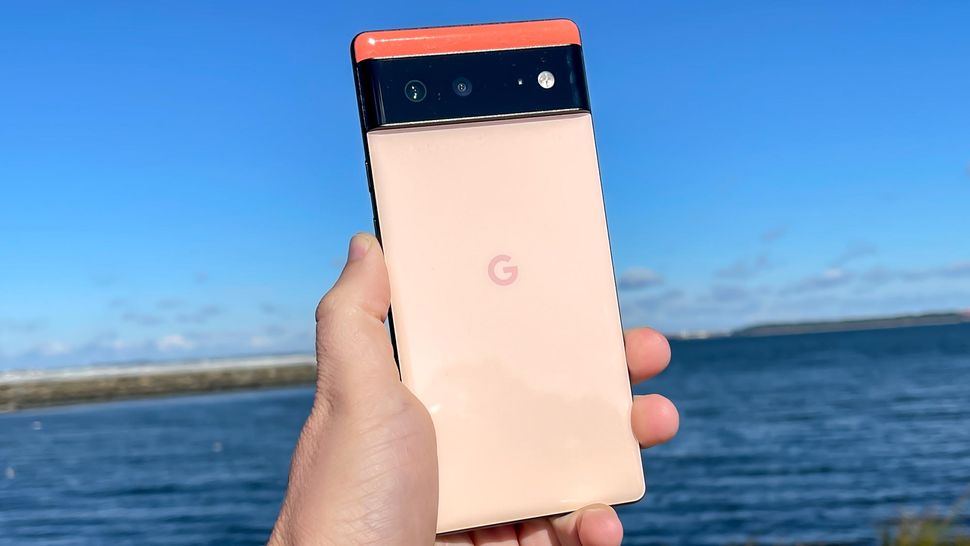 The Google Pixel 6 introduces the world to Tensor, the first system-on-chip designed by Google.You can expect performance comparable to the Snapdragon 888, but the real story here is Google's emphasis on machine learning. The Pixel 6 sports a number of software-powered features from new photo editing skills to a smarter, more capable Google Assistant. Having Android 12 installed on the phone also means a pure Android experience.
Though the Google Pixel 6 Pro has the more impressive features — it's got a telephoto lens in addition to wide and ultrawide cameras, and its larger screen offers a 120Hz refresh rate to the 90Hz rate on the standard Pixel 6 — we think this 6.4-inch phone is the better option for fans of unlocked devices. You can pick up a Pixel 6 unlocked for $599, which is an extremely attractive price for such a feature-rich device.
Read our full Google Pixel 6 review.
If you're looking for an unlocked Samsung flagship phone that won't take too big a bite out of your wallet, the Galaxy S21 FE is currently your best bet. You make some trade-offs from the rest of the Galaxy S21 lineup — there's not as much RAM and the display refresh rate must be adjusted manually — but in exchange, you pay $699. That's $100 less than the standard S21 and $500 less than the Galaxy S21 Ultra.
Other than memory, refresh rate and the MP rating on the telephoto lens, the Galaxy S21 FE is essentially a member of the S21 family. You get the same Snapdragon 888 chipset, and a triple camera array capable of producing photos that can hold their own against any camera phone. (We're particularly impressed by the Night mode on the S21 FE, which Samsung took pains to improve.) The display is nice and bright, too.
Read our full Samsung Galaxy S21 FE review.
The new Samsung Galaxy S22 range is officially here. Although the latest Samsung Unpacked event didn't include any announcements on a new FE model, there's still plenty of upgrades to be excited about.
The Galaxy S22 Plus, despite being merely an iterative upgrade, is nonetheless a great Android phone. From the beautiful and bright display to the beefy performance and improved cameras, the middle child of the Galaxy S22 family is a beast. 
While it does quite a bit right, the Galaxy S22 Plus struggles to wow us with its battery life. In fact, it just barely beats out its predecessor in the Tom's Guide test. But the rest of the phone more than makes up for it. The cameras are great and we love the bright display. 
For $999, the Galaxy S22 Plus has a lot of competition (like the Pixel 6 Pro), but if you want the big screen Galaxy experience but don't want to spring for the Galaxy S22 Ultra, the Plus is the next best option.
Read our full Samsung Galaxy S22 Plus review.
The OnePlus 9 Pro is on the list for good reason: it's an all-round fantastic handset that, while more expensive than any previous OnePlus phone, also offers some truly impressive specs.
You'll get incredibly fast charging at 65W thanks to OnePlus' proprietary technology. We were able to nearly fill the phone's drained 4,500 mAh battery after half-an-hour of charging. That battery lasts nearly 11 hours on a charge, even when we had enabled the OnePlus 9 Pro's adaptive display feature, which changes the screen's refresh rate depending on your activity.
It's not all perfect here with no official IP water resistance rating given to the OnePlus 9 Pro as well as some color inconsistencies in photos shot by the 9 Pro's four rear cameras. However, these are minor concerns in an otherwise excellent Android phone. More significant is the fact that OnePlus has revealed a new version, the OnePlus 10 Pro, that's shipping in China right now and coming to other countries later on. You might want to hold off to see what the new OnePlus flagship has to offer.
Read our full OnePlus 9 Pro review.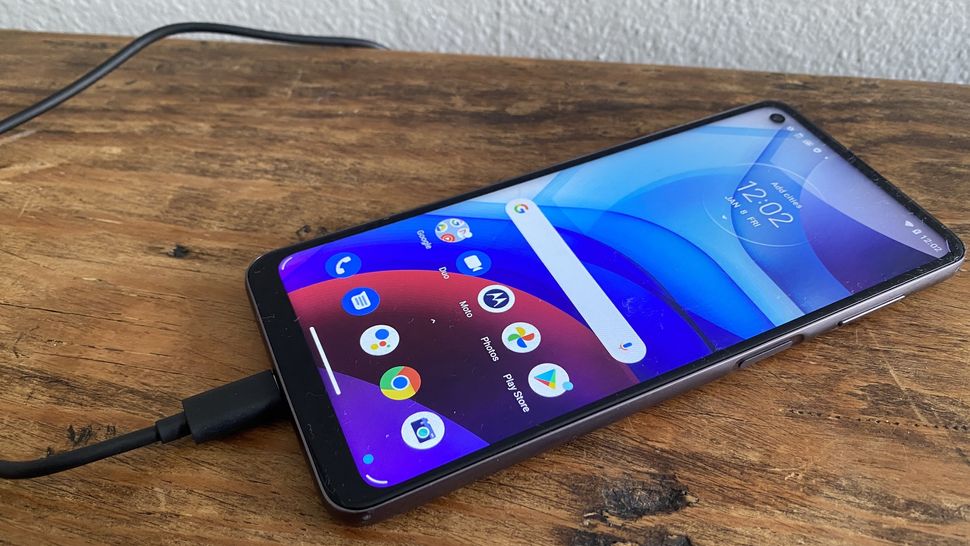 Stepping away from the most popular brands of Samsung, Google and OnePlus, the Moto G Power is a surprising standout choice for budget hunters, offering an impressive performance for a low price.
The standout feature here is the handset's battery. Offering a massive 5000 mAh battery, this is more powerful than… well, any other handset on this list including the Note 20 Ultra and S21 Ultra. In fact, only the previous Moto G Power tops the 2021 version on our best phone battery life list.
While the Moto G Power (2021) doesn't use the most powerful processor around, the Snapdragon 662 inside the phone will be good enough for most users. The cameras are also surprisingly solid, given the low price. 
Outside of the battery, the price is the most appealing feature to the Moto G Power (2021), which is available starting at $199 if you don't opt for more RAM and storage. A newer version of the phone — the Moto G Power (2022) — offers more storage for $199, but it has a weaker processor that doesn't performa as well. We'd still recommend the 2021 model between the two.
Read our full Moto G Power (2021) review. 
Like the Google Pixel 5a, the Samsung Galaxy A52 is a brilliant Android phone for those on a tighter budget. Despite being the cheapest Samsung handset on our list of the best unlocked Android phones, the A52 still offers some impressive features for a midrange handset.
Not only does the Galaxy A52 work on 5G networks, but its 4,500 mAh lasts a long time on a charge — more than 12 hours when you use the phone with its display set to a 60Hz refresh rate. Unlike a lot of other midrange phones, though, you can ramp up that refresh rate to 120Hz. That puts a hit on battery life, but you will get a smoother scrolling screen as part of the tradeoff. 
The main rear lens takes some good photos, though the other three rear cameras don't add much to the party. Still, for less than $500, you can get a very capable device that delivers on some of the most important things smartphone shoppers are looking for. 
Read our full Samsung Galaxy A52 5G review.
More expensive phones like the Samsung Galaxy S21 Ultra now offer stylus support with Samsung's S Pen, but the Moto G Stylus 5G proves you don't need to spend big bucks for a phone with a handy input device. The stylus pops out of the Motorola phone's frame for easy note-taking and photo editing.
For $399, you get a 5G-capable phone that lasts a long time on a charge — nearly 11 hours on our battery test. The cameras are very unremarkable, but this is a good productivity booster for Android users on a budget.
Read our full Moto G Stylus 5G review.
Phones that work with 5G networks no longer need to flirt with $1,000 prices. Device makers have rolled out cheaper 5G phones, and OnePlus lowers the threshold even further with the OnePlus Nord N200 5G.
While this is certainly a budget phone — the disappointing camera performance confirms that — you do get some premium features in the OnePlus Nord N200 5G, including a 90Hz refresh rate that produces smoother scrolling than what more expensive phones with 60Hz displays can yield. We also like the battery life, which outperformed the average smartphone even with the faster refresh rate enabled.
The OnePlus Nord N200 5G is available through T-Mobile, but OnePlus also sells its new budget phone unlocked, both at its own store and at various retailers. If you're looking to get a 5G phone without spending big bucks, the OnePlus Nord N200 5G certainly deserves some consideration.
Read our full OnePlus Nord N200 5G review.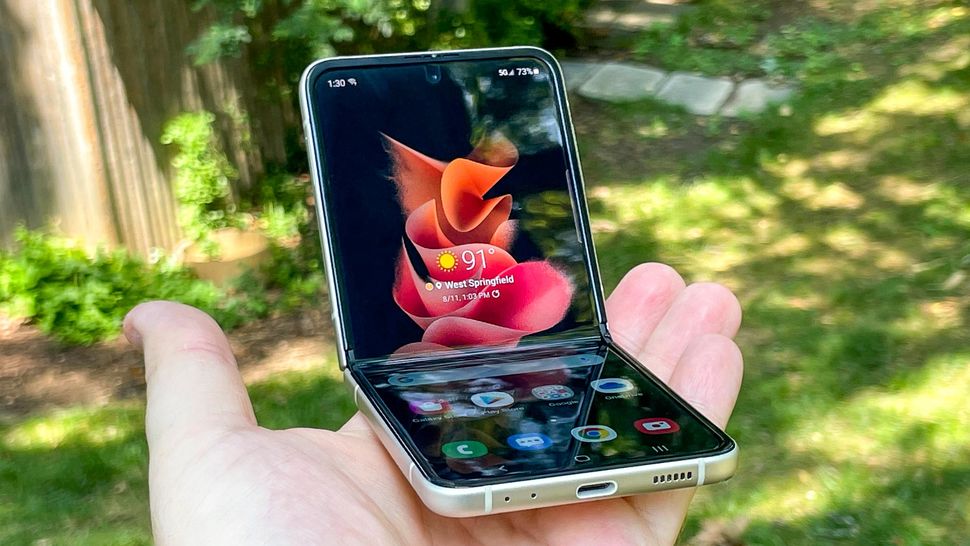 Up until now, foldable phones have not really been feasible options as unlocked devices, as their high price tags meant paying well over $1,000 in one go. But the Samsung Galaxy Z Flip 3 changes that, now that Samsung has dropped the price to $999.
You get a very attractive flip phone with that opens to reveal a foldable 6.7-inch display. This version of the Flip features a much larger external display, which is good for notifications and a view finder that saves you from having to open up the phone. 
We wish battery life was much better on this device — it's easily the biggest mark against the Galaxy Z Flip 3. But if you're committed to unlocked devices and you want a foldable phone, this is the one to get.
Read our full Samsung Galaxy Z Flip 3 review.
What is an unlocked Android phone?
When it comes to buying a new phone, you have two options — an unlocked device or one that's tied to a phone carrier. In a nutshell, unlocked simply means you are getting a phone with no connections to a carrier yet.
This allows you to hand pick one of the best cell phone plans for your phone. While unlocked phones are nearly always the cheaper option overall, you do have to pay for the phone up front. (Carriers let you pay off your phone in installments to keep you tied to their service.)
But with one of the best unlocked Android phones, you're free to choose a cheap plan from somewhere like Mint Mobile or opt for service with more of the bells and whistles from AT&T or Verizon.
How we test the best unlocked Android phones
We review every phone we feature in these guides, putting them through rigorous testing. That includes benchmark testing to measure the processor and graphics performance, as well as a battery test in which we see how long a fully charged phone can last when it surfs the web continuously. Additional tests include measuring the color accuracy and brightness of displays.
We also consider how much a phone costs, and how available it is. A consideration specific to the best unlocked Android phones is whether they work on all networks — some unlocked phones don't have the necessary bands to work with certain carriers.
To assemble our guide, we consider different price ranges, features and capabilities. This means you'll see a good mix of more affordable handsets and flagship phones.